PTC Sports Franchise
PTC Sports UK Franchise
Childrens Sports Coach Franchise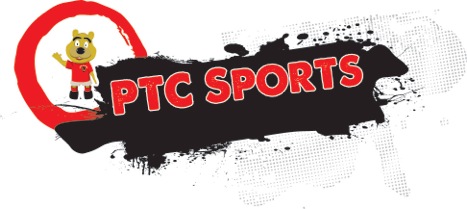 Join An Innovative Childrens Sports Coach Franchise

PTC Sports UK Franchise
PTC Sports encompasses sports and education into both schools and local communities. As a PTC Sports UK Franchise owner you can be at the heart of an ever growing industry where you can benefit your local schools and communities while also developing a lucrative Childrens Sports Coach Franchise business.

The PTC Sports UK Franchise network is expanding across different regions throughout the UK. PTC Sprts support and assist their franchise owners in building a rewarding career in their Childrens Sports Coach Franchise businesses along with potential earnings of £200k plus per annum.
A keen interest in sports whilst providing the activities is a bonus, however by no means essential. The PTC Sports UK Franchise Training Programme will show you to manage your Childrens Sports Coach Franchise business without taking part in the activities.
Managing your PTC Sports UK Franchise means greater and faster growth, PTC Sports will show you how! The PTC Sports UK Franchise motto is quality and not quantity - this is why they have a 0% failure rate.
How Much Does the PTC Sports UK Franchise Cost?
The investment for the PTC Sports UK Franchise is £9,995 + VAT, with the Childrens Sports Coach Franchise package including:
Sports coaching
Education Academy (Optional)
Marketing
Sales support through telemarketing
Development
Accounting and finance
Ambassador support

Funding options 100% funding available
Option for money back guarantee after 12 months
PTC Sports UK Franchise Owner Testimonials

"I would just like to pass on my thanks for the wonderful afternoon provided by PTC Sports. The staff and ice hockey players that visited us were excellent role models for our pupils and put on fun and informative sessions. All were happy to do anything asked of them. Thank you also for the excellent promptness of correspondence in setting up the afternoon, which really took the stress of organising the visit. I know that a lot of our pupils enjoyed their gifts and free tickets to see the Sheffield Steelers. I look forward to working with you again."
Leigh, PTC Sports UK Franchise owner

"If you have a love for sport and would like to earn instant cash playing sport then PTC Sports is the business for you. Just a month into owing my own franchise I am already above all of my targets and well on my way to running my own profitable company. I began as a coach in the company and now couldn't be happier being my own boss!"
Robert Ludlam, PTC Sports UK Franchise owner
"Thanks to our director Craig Parry, after a fun filled weekend in Ireland, I am now a certified Zumba instructor. I began earning cash flow immediately following my induction with PTC Sports and now run my own prosperous dance company. All of the support staff at PTC has taken the business side of things off my hands and made it easier for me to approach schools, which at first I found intimidating."
Emily Birks, PTC Sports UK Franchise Owner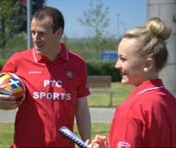 "I look forward to meeting each and every one of you to discuss how PTC Sports can make you a wealthy owner of your own sports business."
Steve Claridge, PTC Sports UK Franchise Ambassador

To learn more about the exciting PTC Sports UK Franchise, the leading Childrens Sports Coach Franchise, and receive a FREE information pack, click the button below. Don't delay, enquire now!