Oscar Pet Foods Franchise
OSCAR Franchise
Pet Food and Accessories Franchise

About the OSCAR Franchise
The OSCAR Franchise is your own local Pet Food and Accessories Franchise business where you can provide a convenient and free direct-to-the door delivery service with their comprehensive range of quality pet foods and accessories.
The opportunity to offer a personal complete pet care service with ongoing advice to pet owners is unique to the OSCAR brand and brings many rewards including repeat business and the greatest opportunity to meet the UK's 13 million pet owners – who just love their animals.
The OSCAR Franchise Products and Service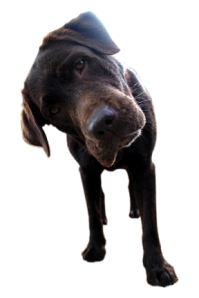 Today, with better awareness of how important a good diet affects lifestyle, this has also brought about a change in attitude towards pet care. In your OSCAR Pet Food and Accessories Franchise, by operating a 'Try Before you Buy' system, you and your qualification in pet nutrition will determine a suitable food for the age, breed and lifestyle of each pet.
The additional support of a personal OSCAR Franchise helpline direct to experts in nutrition and behaviour, complete with veterinary advice, ensures customer confidence.
The OSCAR Franchise range of specially formulated pet foods meets the requirements of their Honest Label Policy – Made in Britain with no artificial flavours, colourings or preservatives. Pets will love the food because it's mouth watering and extremely tasty. Quality and nutritional content is their priority and they are confident in offering a 28-day money back guarantee (conditions apply).
The OSCAR Franchise Opportunity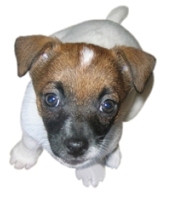 A family business, founded in 1990, and now market leaders in pet food home delivery, the OSCAR Franchise have a wealth of experience in both franchising and the pet industry. Previous experience is not necessary because the OSCAR proven Pet Food and Accessories Franchise system will train and support you throughout your franchise term.
An OSCAR Franchise provides the security of a strong brand and protected image that gives you the benefit of running your own Pet Food and Accessories Franchise business to suit your time and circumstances within your own exclusive territory.
OSCAR Franchise: Established, Proven and Members of Trade Organisations
With the immediate strength of a large organisation behind you; the proven OSCAR Franchise system continues to bring support to its network of franchisees. With over 85 qualified OSCAR Nutritional Advisors around the UK and market leaders in pet food home delivery, the OSCAR Franchise is the largest Pet Food and Accessories Franchise.
The OSCAR Franchise has full membership of the British Franchise Association, Pet Food Manufacturers' Association and is a holder of the Investors in People Award.

OSCAR Franchise: Operating in a Multi Billion Pound Industry
You don't have to be a pet owner to consider an OSCAR Franchise but when you can rely on statistics provided by the Pet Food Manufacturers' Association you will see that it clearly offers a very strong Pet Food and Accessories Franchise business opportunity - 24 million pets in the UK, an industry that is worth £4.3 billion of which over £2 billion is pet food.
With one in two households owning a pet, the industry continues to grow. The PFMA states that there are 8 million dogs, 8 million cats and around 3 million small animals i.e. rabbits, guinea pigs, etc. Research also shows how our nation's love for pets is stronger than ever due to companionship needs, security or just simply for more family fun, making pets well and truly part of the nation's heritage.
OSCAR Franchise: Comprehensive Training and Support
The expertise of the OSCAR Franchise in launching and growing successful OSCAR Pet Food and Accessories Franchise businesses has evolved for almost two decades, perfecting training programmes and product development. In addition to your own qualification in pet nutrition, approved by the Myerscough Animal College, your success will also be reflected in the continued support from the OSCAR Franchise team of experts.
Regular area meetings held in conjunction with your local member of the Franchise Advisory Council help the OSCAR Franchise to build on your personal development plans, where forums are held to explore ways to maximise your performance and marketing strategies. This is rounded off with the OSCAR Franchise Annual Conference, which brings everyone together and helps to maintain success.

OSCAR Franchise: Package Details
With an OSCAR Franchise you will be dealing with approachable people. OSCAR remain honest, open and transparent – that is what you need. OSCAR is a straightforward and effective Pet Food and Accessories Franchise business with a huge demand and is built on a proven system that reduces any concerns you may have in becoming self-employed. It's an affordable investment with low overheads and a high level of support. There are no ongoing royalty payments just a simple fixed monthly fee to cover general support costs.
The investment required for an OSCAR Franchise is £14,995 plus VAT this includes everything needed to start your Pet Food and Accessories Franchise business:
Proven System
Comprehensive training
Ongoing support package
Exclusive territory and unique brand
Vehicle package
Marketing material and equipment
Micro chipping course
Nutritional Advisor exam
PR Package
Initial starter stock
Customer management system …and much more.
Who is Ideal for a OSCAR Franchise?
The OSCAR Franchise is not a hard-sell company, although sales experience may help to make that all-important initial contact. OSCAR believes that you need to be motivated and determined to work hard – ambition and communication skills will be the key to your Pet Food and Accessories Franchise success.
Self-employment puts a different perspective on work – your control and your decisions, together with a better quality of life to give you more time for yourself and your family. Sharing that time with OSCAR will not only help you to remain focused but we can also show you how to reap the rewards while you find pet customers who will just love your products and service.
No matter what your background anyone can apply, from bank managers, accountants, teachers and manual workers to farmers wishing to diversify. Consequently there is no need to look any further than an OSCAR Franchise!


To find out more information about the OSCAR Franchise, the leading Pet Food and Accessories Franchise, click the button below now to receive a FREE Full Information Pack