Matchmakers Franchise
Matchmakers Franchise
Personal Introductions Dating Franchise

Franchise Options with Matchmakers Dating from £5995
Are you a natural matchmaker?
Are you the sort of person that loves trying to match make friends?
If so have you ever thought of doing it professionally?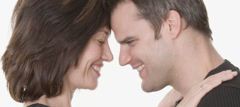 If so why not join a team of very experienced, supportive people - in the highly profitable Personal Introductions Dating niche market.
Matchmakers know that many people are seeking a viable alternative to online dating and they provide quality backing and access to up to 200,000 clients.
The Matchmakers Business difference:
Matchmakers believe that offering you a Personal Introductions Matchmaking Franchise should be so much more than you just finding a job and working to make profits for another individual or company. The dating marketplace has boomed in the last decade or so and even in difficult financial times, men and women have never stopped looking for potential partners, so there is a steady stream of business constantly.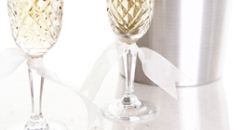 Matchmakers have operated dating businesses for more than a decade and have one of the largest privately owned data bases in the industry with in excess of 200,000 clients for you to target. And not only are they an industry respected national company, but they've also retained their original culture of an experienced, solid family business.
So; one of the most profitable market niches, combined with the right culture and attitude. These are your keys to Personal Introductions Matchmaking Franchise success.
Matchmakers is a franchise brand of the When the Music Stops organisation, established 10 years ago and now a highly successful dating events company. Matchmakers have also recently merged with Searchmate, another well known and long established dating company, who also own the Attractive Partners and Avenues dating brands, which further supports and underwrites the continued success of Matchmakers.
How you make money - the Matchmakers System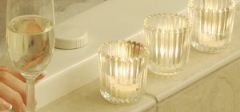 Very briefly, as a Matchmakers Business owner, you will have the opportunity to build your own highly successful Personal Introductions Matchmaking Franchise business in your own exclusive territory, using leads from the When the Music Stops, Matchmakers, Searchmate and Attractive Partners wedbsites, and also locally from your own Matchmakers Personal Introductions Matchmaking Franchise website.
The Matchmakers Business system provides you with opportunities to develop local clients and tailor the Matchmakers services to help them. You will become in this regard their mentor and guide; their 'friend in the dating business'. Matchmakers pays out very well - up to £700 per client in commission. And your Personal Introductions Matchmaking Franchise business will build by recommendation over time throughout your exclusive territory.
The Matchmakers Business can be run part-time or full-time and offers a flexible yet lucrative Personal Introductions Matchmaking Franchise.
Matchmakers Business Support and Training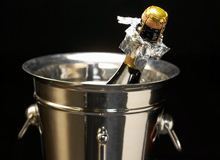 You will be offered a 3 day professional induction course that is residential, followed by 3 Marketing Workshops at our office in rural Warwickshire.
The induction course covers everything from starting out in business, to managing your website and client profiles, managing your administrative centre, head office support, sales support and mentoring from the experienced Matchmakers Business team.
Find out more and request a FREE Information Pack on the Matchmakers Business, an exciting Personal Introductions Matchmaking Franchise, now!