Money Advice & Planning LTD
MAP Business
Independent Financial Advisor Franchise

The MAP Business is the first ever Independent Financial Advisor Franchise available for Independent Financial Advisers (IFA's).
The MAP Business is the only firm of Independent Financial Advisers to be franchised and the MAP Business is a full member of the British Franchise Association. They hold the Investors in People award, and they are fully authorised by the Financial Services Authority 489927.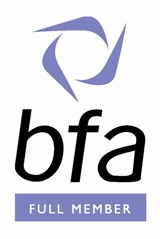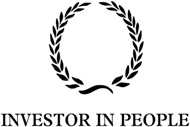 MAP Business - Business Aims

Any financial adviser can only earn money when they are in front of clients, so that is what the MAP Business concentrates on doing. It's as simple as that. Head Office deals with the majority of your Independent Financial Advisor Franchise admin work to let you focus on seeing clients and getting new business.


MAP Business - Marketing

The MAP Business have recently changed their marketing approach for their owners, such that MAP will now do your marketing for you and you will ONLY pay for this out of the resulting sales – so no money up front. Even better for you - if there are no sales – then you pay NOTHING, so you can't say fairer than that. Heads you win and tails you win.

Financial services is all about giving a great service to your clients, and thats exactly what MAP Business owners do, because if you don't look after your existing clients, then you are shooting yourself in the foot. This explains why MAP keep around 97% of all their clients.


MAP Business - Costs

The MAP Business Initial Fee is only £5,000 to secure yourIndependent Financial Advisor Franchise area and there are no other fees after this, and MAP pay ongoing costs like FSA fees and PI insurance. All other costs are recouped through the commission split which starts at 60% for you and can go up to 75% dependent on turnover.

You wouldn't even have marketing costs up front either, as these can now be paid from sales made. Remember that if you make nothing – then so do MAP, so it is on their best interests to get your Independent Financial Advisor Franchise moving.


MAP Business - Summary

In summary, the MAP Business can get you started in financial services with their Independent Financial Advisor Franchise, and provide you with the tools to do a first class job for your clients, which is the only way to achieve success.


If you would like a Full FREE information pack on the MAP Business, the only Independent Financial Advisor Franchise, please click and submit your details, using the button below.