Expense Reduction Analysts Franchise
Expense Reduction Analysts Business
Procurement Consulting Franchise

Join the Expense Reduction Analysts Business and become a fully trained procurement consultant with the ability to win business and deliver huge savings to your clients.

As the UK and Ireland's leading Procurement Consulting Franchise, Expense Reduction Analysts offers you an exciting low risk business opportunity to grow a successful consulting practice, which can simultaneously meet your income goals and deliver the work life balance you desire.
Every business needs Expense Reduction Analysts!
With cost reduction being the number one issue facing both the public and private sectors, there has never been a better time to take the step into self-employment and invest in your own ability.
Your skills and ambition, combined with Expense Reduction Analysts' knowledge, tools, training & support brought together in their dynamic business structure can provide you with the formula for success that you are looking for.
"The thing that joining Expense Reduction Analysts has done for me, is that it has given me control over what I do. I wanted to be able to decide what was right for me and my business, and being part of Expense Reduction Analysts has given me the freedom to do that"- Adam Wheatley, Expense Reduction Analysts Business owner, joined May 2002
Expense Reduction Analysts Business - Financial rewards to match your ambition!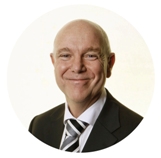 Your fellow Expense Reduction Analysts Business consultants typically earn their fees from their clients on a 50% share of the savings that they are able to deliver. After the initial project has been completed and you become a trusted and vital part of your clients business you may find that they employ you on a more traditional consultancy basis, and with full training and support, it's understandable how franchisees turnover between £50k - £500k PA, many from their home based office.
"Over the last 17 years I have been a franchisee with Expense Reduction Analysts I have consistently earned over £100k and on some of those years it has been pushing closer to £200k" - Neil Cullen, Expense Reduction Analysts Business owner, joined April 1994
Expense Reduction Analysts Business - Training & Support Programme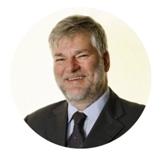 The Expense Reduction Analysts Business know that their business is only as good as their people. That is why they have developed an industry leading training and development programme that is committed to nurturing your talent in this Procurement Consulting Franchise.
The Expense Reduction Analysts Business foundation programme training runs over an initial five week period and equips new franchisees with all the necessary skills required to develop and run a successful business.
"I had a fairly modest expectation and I thought this would provide me with £40-50K PA and keep me going until retirement. The reality couldn't be further from what I expected, it is a completely different dimension" – Derek Hodd, Expense Reduction Analysts Business consultant since 1999
You will be taught to:
Win new clients and develop strong relationships
Build multiple revenue streams
Work with your fellow franchisees through joint ventures
Analyse client's expenditure using Expense Reduction Analysts' bespoke tools
Negotiate client's suppliers and prepare tenders
Produce and implement recommendations
Work alongside clients to maintain long term savings
Expense Reduction Analysts Business Financial Information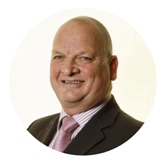 Initial Franchise Fee: £39,900+vat
Management Service Fee: 12.5% of gross income
"The business has given my family and me a better work life balance and delivers a six figure income. I have made some great friends and it has enabled me to realise all my dreams in a very short space of time. I wish I had started this 10 years ago" - Robert Stearn, Expense Reduction Analysts Business consultant, joined November 2006
The Expense Reduction Analysts Business Package includes:
One year fast track training programme:

Business development
Building client relationships
Technical project tendering
Procurement

Fast track marketing launch programme
Clear and comprehensive technical manuals
Dedicated business coach providing support on Business & Marketing planning
Ongoing personal and professional development programme
Proprietary Customer Relationship Management system giving access to:

Supplier database
Network of franchised consultants
Opportunity to work in project teams through joint ventures

Regular regional meetings
Two national conferences
Annual supplier exhibition
To request a Full FREE Expense Reduction Analysts Business Information Pack and find out more about the benefits of becoming part of UK & Ireland's leading Procurement Consulting Franchise, simply click below...