Betterclean Services Franchise
Better Clean Services Franchise
Commercial Cleaning Franchise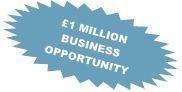 Invest in developing your own recession-resistant Commercial Cleaning Franchise business
Are you a driven, white-collar professional, in search of a lucrative, recession-resistant management business opportunity? If so, the Better Clean Services Franchise is one of the best and most comprehensive business models on the market today, and a leading UK Commercial Cleaning Franchise.
The headline benefits:
A highly successful proven template business model capable of £1M+ per annum, per territory!
One of the highest net profit margins in the sector – a key attraction for Commercial Cleaning Franchise owners!
Low start-up costs with an initial total investment of £45K+ VAT (inc. working capital)
Customer retention rate of 96% and a recession resistant service.
A business developed by a former Better Clean Services Franchise owner to be one of the best management opportunities in the UK
Endorsed by the bfa (British Franchise Association)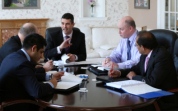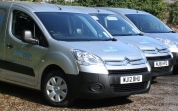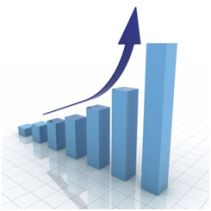 City based Financial Controller relocates to the South Coast for a better life with the Better Clean Services Franchise

"I have experience of running businesses, but never my own, so running a franchise allows me to benefit from someone else's knowledge, experience and support. I know it will take a lot of hard work, but investing in a successful business model reduces risk. I like the fact that I'll be involved in overseeing all aspects of my business-that's very appealing."
Sylvie Botquelen
Better Clean Services Franchise owner - Brighton
Senior Sales Exececutive to Business Owner with the Betterclean Services Commercial Cleaning Franchise opportunity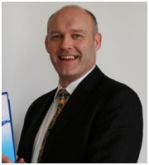 "I am approaching my second year now and have been delighted with my investment. The latest new marketing campaigns have been excellent at generating appointments, which have lead to new contracts. Dan, Mike and the team are great, very supportive and continually testing and proving new ideas to roll out for our benefit. This opportunity really is as good as it sounds…"
Wynne Hughes,
Better Clean Services Franchise owner - Swansea

How Betterclean Services support you…
Based around residual income this is not a sales focused opportunity, although customer relationships are very important. Your Betterclean Services Commercial Cleaning Franchise business will provide first class commercial cleaning to a wide range of property including; offices, schools, libraries and surgeries.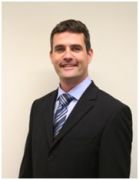 "As a former franchisee myself, I understand what is involved in the start-up process, which is why I set out to develop such a comprehensive system. We include everything you need to know to help ensure you are as successful as the template business. Support and backing are vital, which is why the team are there every step of the way. One major aspect of being a Franchise Owner is that you don't have to go it alone, and with Betterclean Services, you certainly won't be."
Dan van Kuyk
Better Clean Services Franchise
Betterclean Services provide everything that you require to launch and develop your business including a three-step training process which consists of residential, on-location and personalised territory-based training.
Apply for more information about a Better Clean Services Franchise
This is a management business opportunity. As the owner your role will focus on customer relationships and growing your business, NOT cleaning or supervising.

To be successful you need to have the following skills:
a senior management background
excellent English language skills
strong commercial awareness
be a very good communicator
the ability to raise at least £45K + VAT
To find out more and request a FREE Full Information Pack about the Better Clean Services Franchise, the leading UK Commercial Cleaning Franchise simply click below, now...