Aspray Franchise
Aspray Business
Insurance Project Management Franchise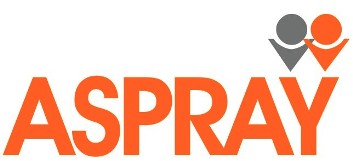 Specialists in project managing property insurance claims and subsequent repair works
Typical first-year turnovers of £150K-£350K and net profit between £40K and £100K possible – after three years, turnover £350-£500K and net profit £100-£220K
Head office training and support
An easy sell to the customer – it won't cost them a penny, we get our payment directly from the insurance company.
A recession-proof business, franchisees find the work plentiful and profitable
Aspray Business - What is Claims Management?
The Aspray Insurance Project Management Franchise business concept is simple:
Aspray Business owners provide a free, comprehensive building claims management service to the insured
They deliver a professional service using local, approved sub contractors
They Enjoy full training and back-up from the Aspray Head Office
Aspray Business owners operate, on behalf of the insured, a fully comprehensive building claims management service. Your role requires you to assess the damage, negotiate with insurance companies and then to provide contractors to ensure the work is carried out.
Insurance companies generally pay directly to the Aspray Business owner, who subsequently pays the contractors.
Building Insurance Market
The building insurance market continues to see an overall increase in annual payout amounts. The Aspray Insurance Project Management Franchise offers a lucrative and rewarding opportunity for individuals who are prepared to work hard.
You can work from home or develop your own operations centre. You can use any existing contacts as contractors, or other franchisees contractors - Aspray will also help you develop local contractors.
All quotations are based on Aspray's National Building Rates, this enables negotiation with the insurance company.
Aspray Company History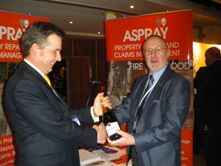 James Whittle, founder of Aspray and the Aspray Business, set up the company in 2005. Since the UK launch, the Aspray franchise now has over 60 franchisees in the UK and Eire.
This year, James has invested time and capital in order to create a five year marketing strategy which will enable Aspray to grow to develop a further sixty franchise opportunities across the UK and Eire.
The focus will be on raising Aspray's national profile within the insurance sector as well as ensuring that Aspray is a familiar household brand (even the third emergency service!) by 2012.
Aspray Business Owner Benefits:
Specialists in project managing property insurance claims and subsequent repair works
Typical first-year turnovers of £150-£350K and net profit of £40-100K possible
Head office support
Payments direct from insurance companies
A recession-proof business, franchisees find the work plentiful and profitable
Aspray Business Owner Profile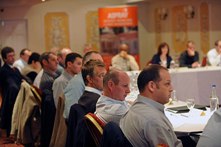 The key to success in this industry is hard work and excellent project management skills. An interest if not a passion for property restoration is good, but full training is provided so past experience is not essential.
An interest in people is a must. Motivated and organised individuals who have a genuine desire to help the public in stressful situations can build a successful business within the Aspray 'family'.
To find out more about the Aspray Business, the leading UK Insurance Project Management Franchise, simply click below to request a FREE Full Information Pack.