Art Class International Licence
Perfect Part-Time Business - Art Class International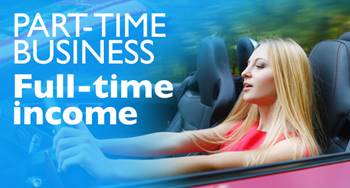 Only one day per week, can generate up to
£25,000 per annum net profit
Established in 2009

Enjoyable and very social to run with fabulous adult students who love the classes
Very successful, now over 70 locations in the UK
Currently over 2,800 students age 20 to 90 attend the classes every week
High demand for courses
No experience necessary – professional art tutors teach the courses
Systemised business and marketing systems
Art Class International Opportunity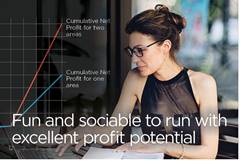 Art Class International is a dream to operate using their comprehensive curriculums, marketing material and guidelines.
As a licence owner, you will work only one day per week at the venue, other days you can work from home (hours to suit you and your family).
This is a part-time business with a full-time income as well as being extremely rewarding in every way.
No Experience Necessary
No experience is necessary as professional qualified tutors teach the class.
The role of the area licencee is to manage the business and oversee the courses one day per week 9:30 - 4:30 (2 courses). Art Class International have a comprehensive database of venues and tutors throughout the country.
Licencees are provided with hands on assistance and training every step of the way prelaunch and exceptional on-going support once you are up and running.
Fabulous Hours, Amazing People

There are plenty of benefits of running an Art Class International Business:
No after school classes
You can even take holidays

No after hours
No weekend
Enthusiastic adult students
Just one day per week
Quick start, fast return
Rewarding in every way
You can even have the school holidays off!
If you wish you can even plan ahead and take off term breaks. The other fantastic, enjoyable thing about this business is that you are dealing with adult students who are extremely nice, enthusiastic and friendly and motivated to be at the classes.
Fantastic Earning Potential
The streamlined marketing program means you hit the ground running.
Rapid return on investment.
You are able to achieve a high profit with the low overheads business template:
Year 1: upto £25,000 nett profit for one day per week
Year 2: upto £50,000 nett profit for 2 days per week
The Next Step
Don't wait, opportunities are limited, find out more about this rewarding enjoyable, lucrative and fun lifestyle business!
Find out more about Art Class International Business, the profitable and fun Art Class Business. Click the button below now!