Little Squigglers Franchise
Little Squigglers Business
Childrens Arts And Crafts Franchise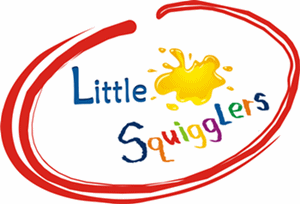 Little Squigglers offers a fun, exciting and flexible business opportunity. Started in 2011, Little Squigglers is fast becoming a recognised and well-loved brand. The business is now offering you the chance to open a local Little Squigglers franchise in your area as they establish and develop their national network.
The Little Squigglers Business is a Childrens Arts And Crafts Franchise which provides classes for pre-school age children. Each week in Little Squigglers classes children are immersed in activities based around a familiar theme and often linked with stories and rhymes.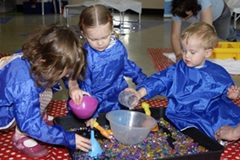 Alongside these classes you have the opportunity to greatly increase your income through offering:
Craft birthday parties
Sessions in schools and toddler groups
After school clubs
Holiday workshops for older children
Events entertainment
This business provides hands on experiences which gives children the opportunity to explore, question, think, discover and create.
The Little Squigglers Business Opportunity:
The classes have been tried and tested, the equipment has been sourced, the demand from parents is there.


You can start your new Little Squigglers Business straight away.
You will be responsible for all that your business entails but you will have the advantage of a passionate franchisor behind you who wants you to succeed as much as you do. So, you are never alone.

When your business works well the results are amazing and the success of an ever expanding national network of Little Squigglers franchisees can only benefit everyone else.
Support and Training:
You will be provided with thorough and on-going training from those who are already working in the field. Little Squigglers will ensure that your business is a success by supporting you not just in the early days, but throughout your career with them. You will be part of an ever growing network of support, ideas and advice.
If you are an out-going individual starting from scratch without experience, Little Squigglers have a strong programme of training, assistance and support that respects what you already know, teaches you what you don't and makes sure you can start trading profitably right from the start.
This franchise will make every effort to help you to make a properly informed decision on whether or not this exciting business opportunity is right for you. It is in their interest as much as it is in yours that your new business is successful and that it is one that you will continue to enjoy and benefit from.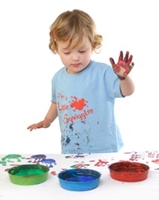 Little Squigglers will help you to get your business launched and established and help you turn yourself into a successful franchise owner.
You will be provided with all this and more:
Full training and support on joining the Little Squigglers Business
Full marketing plan and set up to get your business off the ground quickly
Class programmes
Equipment
Telephone and email support
The Franchise Package:
Exclusive rights to operate in your designated territory
Full 4 day training programme at Head Office
A years' worth of resources for pre-school classes
Business planning and tools and projected targets
Marketing launch campaign including literature
Social media training
Operations manual
This is a franchise that is passionate about delivering a full training and support package at the start but also continuing long after your set up has past.
You could be a Little Squigglers Business Owner!
If you are:

Passionate about working with children
Creative
Wanting to run your own business but needing a support network
Looking for flexible work/life balance
Looking to have unlimited earning potential
Looking to work in an industry that is growing
The Investment:

The franchise costs £6.995 plus VAT but you will need around another £1,000 for early business costs such as insurance etc.
Find out more about the Little Squigglers Business, the fun and rewarding Childrens Arts And Crafts Franchise. Click the button below now!