Payrolls Direct
Payrolls Direct UK Franchise
Payroll Management Business
Achieve A Work-Life Balance with a Payroll Franchise
Payrolls Direct is a UK franchise that is dedicated to offering a payroll management service to any business, whether it's small or large. Payrolls Direct UK Franchise owners do not spend any time on number crunching and creating payslips. All this work is done by HQ.
What Do You Have To Do?
As a Payrolls Direct UK Franchise owner you will talk with business owners and acquire their customer for Payrolls Direct. Once they have acquired a new customer, your work is complete!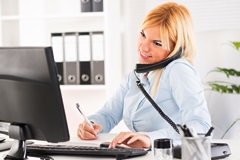 The employers pay the franchisee monthly for their payroll service; HQ does all the calculations. The franchisee pays HQ 25% of the fee collected for doing this work.
The franchisee gets paid a repeat income stream from each customer, for as long as the customer utilises the services, without having to do any more work.
Payrolls Direct understand that businesses will still want to maintain control over their payroll. When businesses sign up to the Payroll Management Business they get login details to their own web based control panel.
Business owners can upload/update their employee's details in real time and submit time sheets when they are ready. They can also access previous payslips, tax codes, last payments etc.


Many businesses find it difficult to manage their payroll. This is where the Payrolls Direct UK Franchise come in. They simplify the process of paying employees, as they know and appreciate this is a complex and difficult task.
Proven Concept
The Payrolls Direct UK Franchise provides a service that will always be needed; payroll. No business can function without payroll, whether it is a small or large business. They provide businesses across the UK with a Payroll and employees management service that is easy to use.
The Benefits:
Why would a female entrepreneur choose a Payrolls Direct UK Franchise? They could think of a million reasons why, but because of time they will give you 11 instead!
It is a family friendly business as you choose the hours which you wish to work.
The repeat income stream will give you the freedom to take a holiday whenever you choose.
You can run this Payroll Management Business from home, giving you more time with family and friends.
The franchise is based on a proven and tested concept and markets a service that is already in demand and will always be needed.
Full training is provided, followed by lifetime support and unlimited help; guaranteed.
A complete package of marketing materials is provided including brochures and business cards etc.
Low risks and lower overheads.
You do not need to be a payroll expert to run this franchise.
You can target a 4.9 million UK business pool.
No stock involved, therefore no returns and no rejects!
A lasting business, that is not just here today and gone tomorrow!
Is A Payroll Management Business For You?
Being a franchisee in Payrolls Direct is both challenging and rewarding. Ideally you must be able to communicate well with people, be presentable, and be able to work without supervision.
Training

As a Payrolls Direct UK Franchise owner you will only require one full day of training, where you will be taught how to get businesses to sign up to Payrolls Direct.

You do not need any payroll or sales experience. As long as you are comfortable speaking with business owners, & showing them how you can save them time & money, you can succeed with the payroll franchise.
Payrolls Direct offers a complete training package which is provided on a 1:1 basis that is structured to your own specific needs. With continual online training, life-time support and access to extensive online services and a training video library, Payrolls Direct offer a fantastic package to start your own Payroll Management Business.
Want To Be Part Of Something Great?
The franchise fee is just £5,995. For this sum, you get:
High quality business cards and brochures
Access to the Payrolls Direct training video library
Unlimited training, help and support whenever needed
A huge marketplace for your services (5.2 million businesses in the UK)
A low risk, repeat income – high rewards business
Operators manual & marketing manual
The only equipment required is a computer, telephone, mobile and broadband internet - all of which you probably have already - so what are you waiting for?
Find out more about the Payrolls Direct UK Franchise, the successful Payroll Management Business. Click the button below now!