Hartbeeps Franchise
Hartbeeps Children's Musical Business
Pre-School Music Franchise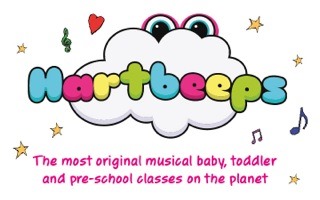 The Hartbeeps Children's Musical Business is the most dynamic and dynamic Pre-School Music Franchise for babies and young children available in the UK.
Offering contemporary classes using state of the art music technology, with over 300 original songs (including fantastic re-works of classic nursery rhymes), plus sound effects and naturecapes, this Pre-School Music Franchise creates theatrical and multi-sensory mini productions with young children.
Hartbeeps create bespoke programmes that are suitable from birth, that includes;
baby massage,
baby calming,
dramatic play,
musical storytelling,
baby move & baby yoga,
baby signing,
puppetry,
dress-up,
parentese,
sensory and unusual props and lighting effects,
happy claps,
rhymes,
raps and body percussion
our very own soundplay™ systems supporting early developing speech and language.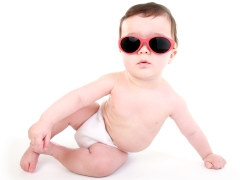 Hartbeeps has been delivering its unique blend of original musical classes and mini productions to thousands of babies and children, since 2004.
While challenging accepted definitions of 'baby and toddler' music classes; Hartbeeps create innovative, multi-sensory and highly interactive productions, transforming everyday environments into colourful, tactile 'wonderlands' Hartbeeps invite participants to join them in a world of the imagination.

The Hartbeeps Children's Musical Business Package:
For a one-off fee of just £1,895 you can secure an exclusive Hartbeeps territory to run your Pre-School Music Franchise.
Every new Hartbeeps Children's Musical Business owner completes a comprehensive user-friendly 8-week induction programme, with tailored training available to every new candidate, either via a comprehensive distance-learning package, or in person.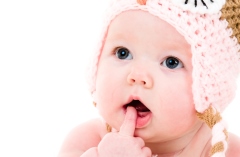 With an additional initial investment of approximately £1,500 to £2,000, you can acquire a full 'prop kit', though this can be acquired through your own means, should you prefer (within guidance).
Other start-up costs to take into accountand general business costs such as insurance, an enhanced police records check and a set of printed marketing materials which would cost approximately £350.
Hartbeeps Rewards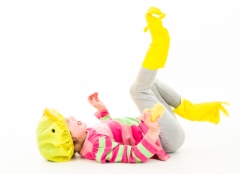 A Hartbeeps Children's Musical Business owner could expect to start seeing a return on investment within the first 3 years with projections of an annual turnover by the end of year three in the region of £45,000 and year 4 from £60,000 to £90,000
Work with young children requires you to have a HUGE sense of fun and enjoyment of play and exploration as you take journeys with the children every day, making a big impression on their lives.
If your think that the following list reflects your character, then Hartbeeps would love to hear from you....
Are you enthusiastic about children and babies and being part of their exciting learning journeys?
Do you enjoy music and singing?
Are you friendly and a natural communicator?
Are you confident and enthusiastic, with a great sense of fun?
Are you caring and thoughtful, with a general empathy towards others?
Are you self-motivated and driven?
If you possess the above qualities, a Hartbeeps Children's Musical Business could certainly be the new career for you.
When running your Hartbeeps Pre-School Music Franchise you gain the flexibility to work the hours that suit your personal circumstances as well as the benefit of the satisfaction derived from knowing that your success has been a direct result of your own accomplishments.
Hartbeeps passionately believe that every child deserves a magical childhood