Razzamataz Theatre Schools Franchise
Razzamataz Theatre Schools Business
Performing Arts Franchise

About Razzamataz: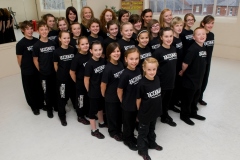 Razzamataz are a forward thinking, innovative theatre school business that offers students the opportunity to learn a range of styles and disciplines.
Students are able to take part in 'Specialist Workshops' provided by experts in the industry, such as 'Urban Strides' and 'Zoo Nation' - the leaders in hip hop dance.
All children have the opportunity to perform and take part in many exciting workshops! Razzamataz offer a and only do variety performances. The business showcases the children's fabulous talents in a Variety Performance bi-annually at most schools.
The aim is to produce high quality regional performances up and down the theaters of the UK, with top quality variety pieces from Razzamataz students - both Musical Theatre and Commercial styles, all with the added RAZZ FACTOR!
The Performing Arts Franchise: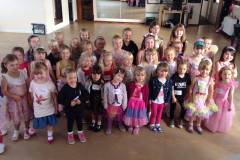 Razzamataz is accesible to aLL children to enjoy the performing arts. The classes remain very affordable and offer easy payment options. The business operates not just in cities, but in towns and villages also.......
Razzamataz Theatre Schools have a unique and proven product with a range of successful theatre schools throughout the whole of the United Kingdom. For a modest business investment you could be a part of that success in Scotland, England, Ireland and Wales.
The Razzamataz Theatre Schools Business is hard work. However with commitment and lots of energy and the support of Razzamataz your efforts will bring rewards both financially and creatively!
As a Franchise Owner:

Razzamataz has an association with their partner Duncan Bannatyne and working in partnership with TUI in 17 resorts overseas. Your business will be promoted to thousands of potential Razzamataz customers all summer worldwide!
Children take part in lessons all summer and parents receive promotional materials for their return to the UK! There's never been a better time to join!
If you enjoy working with youngsters and have an interest in dance, drama or stage then a Razzamataz Theatre Schools Business could be the opportunity you're looking for!
Find out more about the Razzamataz Theatre Schools Business,
the leading Performing Arts Franchise.
Click the button below now!..