Aspray Franchise
Aspray Business
Insurance Project Management Franchise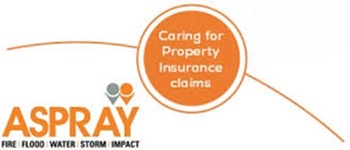 The Aspray Business offers a one-stop-shop for management of all UK building insurance claims and building repairs. Aspray franchisees project manage property damage insurance claims from inception to completion in a work from home environment.
Franchisees not only liaise directly with the insurer helping policy holders achieve a fair settlement but also ensure that repairs are completed to the highest standard.
Aspray is highly regarded and well respected within the Insurance Industry and is also regulated by the Financial Conduct Authority (FCA) for claims handling, making the company a leader in its field.

Do you need experience or qualifications?

All new franchisees will attend a comprehensive induction course at their head office. In addition, franchisees will register to take the British Damage Management Association Technician (BDMA Tech) qualification. This qualification allows franchisees to gain much valuable claims handling knowledge from a technical and practical point of view.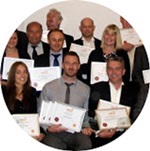 Practical knowledge is enhanced and underpinned by training modules which help give franchisees the ability to fully understand the UK regulatory framework, and the technical aspects of the insurance industry, and in particular the comprehension of the hard work needed.
Potential franchisees often worry about how they will build their business, Aspray have this area well covered. The sales and marketing team use the marketing fund and other resources to promote the company's services regionally and nationally.
A local marketing strategy and brief action plan is waiting for all franchisees and prior to induction they will meet with a senior member of the Aspray sales and marketing team to ensure a robust launch strategy is in place for their region. There is much ongoing support from the sales and marketing team to help franchisees grow their business.

The Aspray Business investment:

The one-off franchise cost is £37,500 + VAT.

Aspray is a high end earning business for franchisees who have developed a good introducer network within their territory. Influential and charismatic negotiators can achieve good profit margins. The opportunity for expansion is available to successful franchisees after at least one year's trading, making this an interesting proposition for credible, driven and likeable candidates.
Several banks like lending to franchisees and the Aspray recruitment team can guide you to banks who have offered loans to franchisees in recent months.
Do you have what it takes to join the Aspray Franchise?

Aspray look for self-motivated, likeable and professional individuals with good people skills and the ability to influence others. Excellent communication skills both verbal and written are a must and the ability to demonstrate a 'can do' solution orientated attitude at all times is key.
Are you interested in project managing a range of insurance claims at any one time?
Are you a committed and determined individual?
Find out more about the Aspray Business, the UK's leading Insurance Project Management Franchise. Click the button below now!