Raring2go! Franchise
Features
Events
Videos
Resales
Raring2go! Business
Family-friendly publishing franchise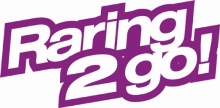 Welcome To The World of Raring2go!
Are you looking for a better work/life balance?

Is the daily commute starting to take its toll?

Are you keen to work for yourself but not by yourself?

From a sales, marketing, PR, advertising, teaching or 'people oriented' background?

Do you want to be supported by the on-going investment and head office support of a proven, successful UK brand that is committed to ethical franchising and to making your business a roaring success right from the very start?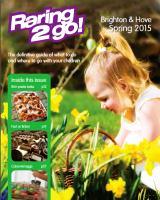 Raringtogo! Brighton & Hove Summer 2015
If this sounds like you then welcome to Raring2go!, the exciting home based family friendly franchise opportunity. Raring2go! is a franchise which offers tremendous scope for future growth within the hugely popular families and children sector.
Raring2go! is fast becoming recognised across the UK as the definitive guide for interesting, educational and fun activities for those who have, or are looking after, primary school age children.
For a modest initial investment, a Raring2go! magazine and website franchise enables you to take control of your working life by becoming your own boss and use the many skills you have built up over the years to benefit you and your family.
Raring2Go! History
Founded in 2006 Raring2go! has a network of 55 editiors across the UK. Combined, they produce and distribute around 750,000 magazines each quarter. Raring2Go! have plans to grow their network across the UK before launching the model in other European markets.
Since 2009 there has been steady investment in the IT provision and technical support within the network as well as investment in branding and online presence.
What Is It Like To Be A Raring2go! Franchisee?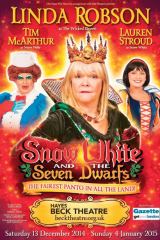 Raringtogo! Winter Page from Hillingdon
It really can be great, but like all businesses it is hard work. As a Raring2go! editor you will produce and distribute your own local Raring2go! magazines, generating revenues through the sale of magazine and online advertising packages to local family focused businesses.
You'll engage with local authorities, schools and civic centres and agree distribution. You'll source and create your own hyper local editorial and work collaboratively with your local, regional and nationwide franchisee associates to ensure you all work smarter and not just harder.
You will be in regular touch with Head Office and be supported by them through training and development along the way. You will use the social media training to add another dimension to your offering to your clients. You will manage and maintain the content of your local website by means of the content management system and ensure that families are always kept updated of what's happening locally.
Your Raring2go! Business Start Up Package
Raring2go! will provide you with a fantastic business start-up package to help you launch and develop your business:
Raringtogo! Brighton & Hove Winter 2015

An exclusive territory in a British Franchise Association (BFA) approved franchise system
A comprehensive operating manual that is always up-to-date
A BFA compliant franchise agreement
Bespoke Magazine Management System (MMS)
Full induction training encompassing all aspects of running your Raring2go! business
Design skills and social media training
Pre-configured computer with pre-loaded software package
Full stationery pack plus sample magazines and Raring2go! branded dispensers
Media pack in both hard and soft copy format
Branded merchandise - pens, pads, mugs and a promotional banner stand
Your own local - revenue generating - website
E-mail accounts and access to the editors' portal
Remember, Raring2go! is a low start up and operating cost business that can be run flexibly from home.
Head office provide a support system which publishes and prints your magazine for you, so you can focus on developing and promoting your magazine.
What Raring2go! Franchisees Say…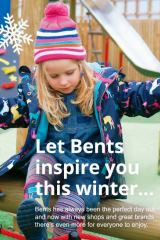 Raringtogo! Winter page from Warrington
"It's great working with Raring2go! I enjoy the flexibility of being my own boss which fits in perfectly with my hectic family life."
Jayne Deakin – Bury Editor
"I really enjoy running the business, it gives me the chance to be myself. Raring2go! gives me the income to do the things I want."
Carolyn Hill – Watford & Hemel Hempstead Editor
"The support from Head Office is huge - they listen to our suggestions – and sometimes our gripes - and do their best to solve them."
Claire Healy – St Albans Editor
"I would definitely recommend Raring2go! if you are looking to work from home or want to expand into something even bigger."
Alison Nelson – Stockton on Tees Editor
Become A Raring2go! Franchisee
With 55 Editors in the UK, Raring2Go! franchise territories are generous and allow for plenty of growth and expansion - Raring2go! are behind you as far and wide as you want to go.
Raring2go! even pay for the production of your first magazine! And they know how helpful this will be in generating some Year 1 operating capital right from your first edition. You'll receive no management fee or production invoice from Raring2go! for the first 3 months too!
A Raring2go! magazine and website franchise opportunity could be a great investment for you – they are Raring2 tell you more! Just click the button below now, to receive a Full FREE Information Pack to learn more about starting your own Raring2go! Franchise