'Work at home Mums' ( WAHM franchises) is a section of female franchise .co.uk used to describe franchise opportunities and other business opportunities especially suited to mums to work around their children, school hours, or simply women looking for a business opportunity that can run effectively on a part time basis.
Work at home mums franchises (WAHM franchises) are usually home based business opportunities, providing flexible, controllable and enjoyable business options for mums. While many of these WAHM franchises have been designed as flexible, low cost business models to suit being started on a part time basis, almost all can also be run full time, or built up to a full time business to maximise desired success, as circumstances change and allow. Work at home mums franchise opportunities include childrens franchises, pet franchises, photography franchises, perfume franchises, internet and dating businesses and also jewellery franchises.
This makes work at home mums opportunities very popular for women looking for their own business to run, rather than going back into employment, or continuing their previous career. The extra support, training and other benefits that work form home mums franchises offer, make franchise opportunites the ideal solution for mums. Explore the opportunites below and request further information on Work At Home Mums (WAHM) franchises that interest you.
Latest Work At Home Mums Franchise News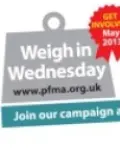 Trophy Pet Foods are supporting the PFMA campaign Friends for Life
21st May 2013
Trophy Pet Foods are proud to announce that they are supporting the PFMA campaign Friends for Life which is working to promote good...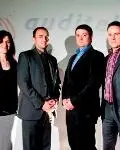 An Auditel team in Leeds is nominated as a finalist for the SME: Most Trusted Consultancy Award
20th May 2013
David Powell from an Auditel office in Leeds, has been nominated in the prestigious Energy Live Consultancy Awards
Latest Work At Home Mums Case Studies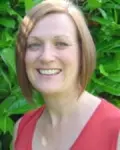 Introducing Karen Morgan from MAD Academy Epsom & Leatherhead
22nd May 2013
Karen Morgan talks to us about starting her MAD Academy business in Epsom & Leatherhead and about how she has been getting on with her...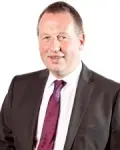 Robin Cockburn, Auditel - "I chose Auditel because the business proposition stacked up"
15th May 2013
West Calder-based Robin Cockburn joined Auditel in March 2009 following a career of 30 years in banking and finance.
Links & Resources
Newsletter