Management Franchise Opportunities
Management franchises are management business opportunities that involve premises management and staff management. You do not need a 'white collar' management background to start a management franchise, as franchisors provide full training and give ongoing support to help both franchisee and staff.
Management franchise opportunities cover a wide range of 'white collar' franchise categories, including print management franchises, recruitment management franchises, cleaning management franchises and business services management franchises.
Explore leading UK 'white collar' management franchise opportunities and find out more information about leading UK management franchise opportunities.
Latest Management Franchise News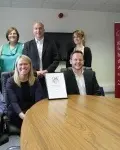 ActionCOACH business tool earns UK seal of approval
21st May 2013
The ActionCOACH '6 Steps to a Better Business' is now an officially certified business tool for Continuing Personal or Professional...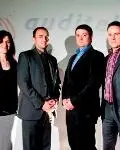 An Auditel team in Leeds is nominated as a finalist for the SME: Most Trusted Consultancy Award
20th May 2013
David Powell from an Auditel office in Leeds, has been nominated in the prestigious Energy Live Consultancy Awards
Latest Management Case Studies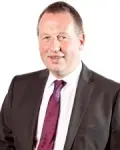 Robin Cockburn, Auditel - "I chose Auditel because the business proposition stacked up"
15th May 2013
West Calder-based Robin Cockburn joined Auditel in March 2009 following a career of 30 years in banking and finance.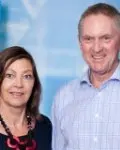 Introducing Ian & Anne Inglis from Bluebird Care Slough & South Bucks
14th May 2013
Ian & Anne Inglis, Directors of the Bluebird Care Slough & South Bucks office were recently celebrating having been announced as the winner...
Links & Resources
Newsletter
Management Franchise - Top Pick

The Business Partnership
The Business Partnership Franchises - The UK's leading business broker franchise
•
View Franchise Profile
•
Add To Franchise List
Management Franchise Opportunities
my franchise
franchise search
franchise type
Top ten franchise business types:

Explore all franchise types...
franchise category
Top ten franchise categories:

Explore all franchise categories...