Welcome to the low cost franchises and low cost license opportunities section of the female franchise .co.uk site. Low Cost franchises and low cost license opportunities under £5000 are affordable simple business opportunities, which include part-time franchises, home based franchises, flexible franchises, and work at home mum franchises (wahm franchises).
These low cost franchises and low cost license opportunities are often sole operator style businesses, rather than retail, management or executive franchises, but all have the scope to be run either as a full-time franchise or as a part time franchise, to provide an additional income stream
Many opportunities in this sector are in the baby and children service sector, to suit mums looking for a business opportunities to run on a part time basis around their own children,as an alternative to regular employment. Work at home mums franchises (or WAHM Franchises) is another section on this site, with franchises for women opportunities and license opportunities of all types, not just low cost options.
If you are a mum looking for a UK low cost franchise, female franchise is the site for you, with all the franchise and license business information you need.
Explore the franchises and license opportunities below, and request information on some of the most exciting franchise options for you to start your own business.
Latest Low Cost franchises under £5000 Franchise News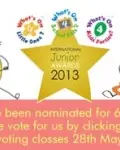 Tatty Bumpkin Have Been Nominated In National Childrens's Awards Scheme
15th May 2013
The nominees for the prestigious What's On 4 2013 Junior Awards were announced on the 18th March 2013 - and Tatty Bumpkin is amongst them!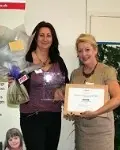 Scottish Language teacher beats others to win Award
8th May 2013
Sandra Kasperak, who teaches La Jolie Ronde French to local children in the Livingstone area, has been crowned La Jolie Ronde Licensee of...
Latest Low Cost franchises under £5000 Case Studies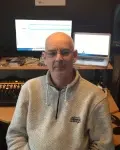 Xenca Introduces Ken Radford from Bristol
9th May 2013
Ken Radford from Bristol explains what he sees in the Xenca opportunity.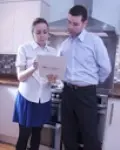 Daniella Paul - No Letting Go Business Owner At 21!
8th May 2013
At the tender age of 21, Daniella Paul is the youngest business owner in the No Letting Go network
Links & Resources
Newsletter