Fast Food & Delivery Franchise Opportunities
Fast food franchises and food delivery franchises involve most of the best recognised fast food brands in the world. UK food delivery franchises and UK fast food franchise opportunites are widely available throughout the UK and, with a growing number of new food franchises in increasingly exciting new themes, today is an exciting time to start your own fast food or food delivery franchise.
A growing number of healthy food brands and international food type are now in the fast food market, including sushi and oriental fast food, such as noodle bars and wok franchises. Traditional fast food franchises involve some of the most rigidly structured franchise models, ensuring absolute unifomity across franchise shops and franchise fast food outlets across the world and the UK.
Explore fast food franchise opportunities and request information. Please note the personal investment level involved in these fast food franchises, and other qualifying criteria, where displayed.
Latest Fast Food & Delivery Franchise News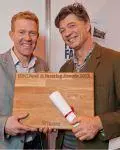 Riverford Founder Guy Watson named BBC Farmer of the Year
21st December 2012
Guy Watson, founder of Riverford, the UKís leading organic food delivery franchise has been named Farmer of the Year at the BBCís Food and...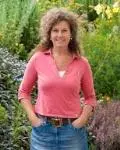 WAY TO GROW! - Riverford Organic sales up as supermarket sales fall
26th October 2012
Riverford Organic, the UKís leading organic food delivery franchise has seen pre-tax profits more than double in the year to April
Latest Fast Food & Delivery Case Studies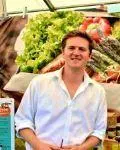 Charlie Bush throws in the trowel for a business on a plate
24th January 2013
Charlie Bush tried to start his own organic veg box delivery business, not realising that he had set himself a relentless and unforgiving...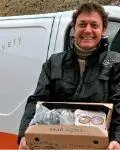 Paul Jardine, a Riverford case study - 'Itís all about the Mooli'
21st December 2012
Paul Jardine talks about why he invested in Riverford, why itís not all about the money, and why he wants to be known as North Londonís...
Links & Resources
Newsletter
Fast Food & Delivery Franchise - Top Pick

Riverford Organic
Riverford Organic Franchise - Organic Food Franchise: the UKís leading organic produce delivery company
•
View Franchise Profile
•
Add To Franchise List
Fast Food & Delivery Franchise Opportunities
my franchise
franchise search
franchise type
Top ten franchise business types:

Explore all franchise types...
franchise category
Top ten franchise categories:

Explore all franchise categories...