Hands-on service Franchises and business opportunities require the franchisee to provide hands on service skills in a variety of domestic and service businesses such as an home improvement services. Become a 'handywoman' with a practical service delivery franchise!
Some Hands-on service franchises may offer a management franchise opportunity, where the franchisee recruits and manages staff who may be skilled in a certain trade, such as domestic services, electrician services, home improvement franchises. The franchisor will usually offer training and support in skills development for both franchisee and staff.
Latest Hands on service Franchise News
New Adult Craft Experiences Launch Across The UK
21st February 2017

Razzamataz joins top dance professionals at MOVE IT
20th February 2017

Latest Hands on service Case Studies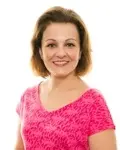 Katarina Ocalan Swaps Finance For Cleaning
23rd February 2017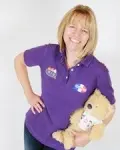 Kidslingo Introduce Claire Parkinson
13th February 2017

Newsletter
February Survey
What is the main barrier stopping you starting your own business?