Explore the leading B2C Franchises available in the UK
B2C Franchises: If you're a 'people' person than choose from the fantastic array of B2C Franchises and B2C Business Opportunities shown here on FemaleFranchise.co.uk. Providing high demand services to consumers, these B2C franchises can help you achieve your own business success.
Explore leading UK B2C Franchises and B2C Business Opportunities by clicking on the logos or links, or select the tick boxes of the franchises that interest you and request a FREE Franchise Information Pack to learn more!
Latest B2C Franchise News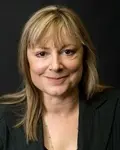 WPA Healthcare Partner of the Year
23rd February 2017

New Adult Craft Experiences Launch Across The UK
21st February 2017

Latest B2C Case Studies
Links & Resources
Newsletter
February Survey
What is the main barrier stopping you starting your own business?