Match Options Franchise
Match Options is now a member of the British Franchise Association
29th November 2016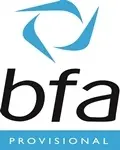 Match Options are pleased to announce that they have been accredited by the British Franchise Association ( bfa) as a provisional member, confirming their reputation within the UK healthcare and franchising sector as an ethical and a responsible franchisor.
This means that Match Option's franchise agreement is sound, and the company has committed itself to develop the business in accordance with bfa industry standards, by using bfa accredited advisors as lawyers and consultants.

Purity Kirigo, director of Match options is pleased that:
"this proves that the work we have done since starting of the franchising project has paid off. The bfa is an independent body that rigorously examines management and operational structure of any prospective members……"

For franchisors, bfa membership is a benchmark of quality, providing public recognition as well as evidence that the company is established and viable, that they have the foundations for a franchisable and ethical system and will have a disclosure process in place, offering a proven franchise opportunity.

The bfa website states that:
"For a franchisor to be a member of the bfa, they must pass a strict accreditation process, which looks at all aspects of the franchise operation to make sure it is proven, protected, ethical, sustainable and free of ambiguity and misleading statements".

Match Options will also benefit from the support that the bfa makes available to its members, from regional meetings and conferences for franchisors, through to membership opportunities for franchisees.
The Match Options business now being a bfa member shows the commitment to growing the brand and supporting their franchisees to attain their full potential. For more information just click below to request your FREE franchise information pack

Match Options Franchise News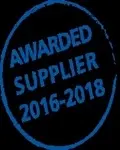 Match Options awarded a place on NHS National Clinical Staffing Framework
12th August 2016
Match Options has been awarded a place on the new NHS National Clinical Staffing Framework.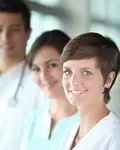 Match Options commences supplying Care (UK) Healthcare group
6th May 2016
Match Options has started supplying Healthcare staff to Care (UK).