Match Options Franchise
Match Options awarded a place on NHS National Clinical Staffing Framework
12th August 2016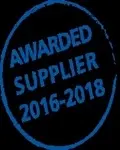 Match Options has been awarded a place on the new National Clinical Staffing Framework for the NHS.

Being awarded a place on Lot1 and 2 of the National Clinical Staffing Framework, developed for the NHS by the NHS Collaborative Procurement Partnership, means that Match Options can supply temporary staff and permanent staff to clinical positions in the NHS.

Match Options successfully underwent an independent audit of their services and met the criteria for providing qualified clinical staff who can give high quality patient care at rates within the pay caps set by the government. These pay caps have been introduced to help the NHS control spiralling agency staffing costs.

Match Options, Managing Director, Purity Kirigo said:
"We are delighted to have been awarded a place on the National Clinical Staffing Framework. We understand the challenges being faced by the NHS and are keen to help the NHS to provide quality patient care."
The NHS Collaborative Procurement Partnership is a collaboration of four NHS procurement hubs - NHS Commercial Solutions, NHS North of England Commercial Procurement Collaborative, East of England NHS Collaborative Procurement Hub and NHS London Procurement Partnership.
To find out more about becoming a Match Options franchisee and also potentially working with the NHS and other healthcare organisations across the UK click below to request your FREE franchise information pack

Match Options Franchise News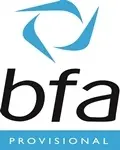 Match Options is now a member of the British Franchise Association
29th November 2016
Match Options are pleased to announce that they have been accredited by the British Franchise Association as a provisional member.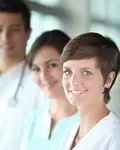 Match Options commences supplying Care (UK) Healthcare group
6th May 2016
Match Options has started supplying Healthcare staff to Care (UK).