Artful Toddler Franchise
Taking The Next Step with Artful Toddler
25th August 2016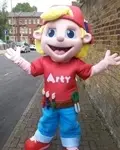 Artful Toddler give a big warm welcome to their latest Artful Toddler franchisees who will be covering Fleet, Farnham, Church Crookham and Farnborough. An amazing team as well as a wonderful area that will prove very successful for them!
TAKING THE NEXT STEP
Taking the plunge to becoming your own business owner can seem worrying at first but the rewards you will receive in the long run will be out of this world! Higher income, increased flexibility, more time to spend with your family, less working hours!
Working for yourself is really not as scary as it seems and buying a franchise from Artful Toddler really doesn't mean that you'll be left on your own.
They won't train you and wish you good luck but they will be there, by your side, for as long as you need them to! Training, marketing, promotion.
WHY ARTFUL TODDLER?
Extensive research shows that Artful Toddler is THE best craft class around. They're an international brand with a proven track record of people staying with them for years!
You won't find a more relaxed or structured environment for your child and attendees and they pride themselves on a class that allows those with multiples to have fun too!
Sessions are headed by their wonderful Arty who will lead the children through a fun and stimulating session. 14 week terms, 28 amazing crafts all provided to you as part of the package.
WHY THE BUILD IT WORKSHOP?
The Build it workshop is one of a kind and something you will have NEVER seen before. They use over 30 different types of construction building toys for children from 16 months right up to adults of 99 years!
This is an amazing and unique franchise oppurtunity that is going fast and Artful Toddler would love you to be a part of it!
RUNNING YOU OWN BUSINESS IS EASY, WITH THE RIGHT SUPPORT!
Earn over £23,000 per year for running only 6 x 45 minute sessions per week. This doesn't even include holiday clubs or birthdays which means even higher potential earnings.
To find out more about the Artful Toddler franchise just click below to request your FREE franchise information pack

Artful Toddler Franchise News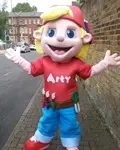 Two New Franchisees For Artful Toddler
20th June 2017
Artful Toddler are very excited to announce that they are expanding further with two new franchisees.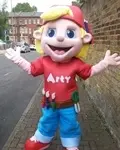 New Years Offer From Artful Toddler
15th February 2017
If you have ever thought about running your own business then there's no better time than now as Artful Toddler have an offer for the New...