Premier Sport Franchise
Premier Sport Shortlisted in the 2016 bfa HSBC Franchisor of the Year Awards
27th April 2016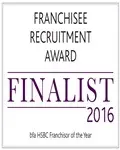 Children's coaching specialists, Premier Sport, have been shortlisted for the Franchisee Recruitment category at the prestigious 2016 bfa HSBC Franchisor Of The Year Awards.
Premier Sport, which was established 16 years ago, is the UK's largest children's coaching company of its kind, receiving over 8.5 million visits on their activities every year. That's the equivalent to a child getting active, every second, of every working day, of every week. Or in other terms, the number of children it coaches each week would fill the Olympic stadium in London four times over.
Premier Sport supports teachers in their curriculum delivery and provides parents with an invaluable service before, during, afterschool and during holiday periods.
The British Franchise Association (bfa) recognises the UK's most exceptional operators in a range of categories, for their business growth and development, service excellence and ethical franchising practice. The awards are the oldest and most prestigious in the franchise sector, running for nearly 30 years.
Premier Sport's recruitment development director, Phil Gaffer, commented:
"This is a fantastic accolade for Premier Sport to be shortlisted for this prestigious award. Our recruitment process is very much a two-way process. We are passionate about making sure every applicant receives information in an open and transparent way, at the right time, in the correct format to enable them to make an informed decision. Our philosophy is simple: if we do this right, we get the most talented people, who share our core values and have the drive and ambition to build a business doing something that they love. We also recognise our continued success in awarding the franchise to the best goes hand in hand with how our network is performing."
The awards are positioned to showcase the diversity of excellence found in the franchise sector, encouraging businesses of all sizes and sectors to demonstrate heir outstanding achievements.
The 2016 awards has five categories:
bfa HSBC Franchisor of the Year
Emerging Franchisor of the Year
Award for Innovation
Franchisee Recruitment Award
Award for Customer Focus
Pip Wilkins, bfa chief executive, said:
"It's particularly pleasing to see the variety of businesses expanding through franchising represented, reflecting the range of operators in UK franchising. Our finalists should be very proud to have been recognised for their exceptional performance."
Andrew Brattesani, UK head of franchising for HSBC, said:
"We had a tough time reaching our shortlist and it's going to be even tougher now to select our winners. There's a brilliant mix of businesses, from global brands and market leaders to real up-and-comers, really showcasing what franchising is all about – diverse, dynamic businesses making a difference in local communities across the country."
The winners will be announced at a black-tie dinner on 23rd June in Nottingham.
Find out more about the Premier Sport franchise by clicking below to request your FREE franchise information pack

Premier Sport Franchise News