Betterclean Services Franchise
A Full Management System with 24hr Telephone Answering
17th May 2016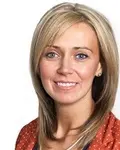 What sets Betterclean Services apart from other commercial cleaning franchise networks is their attention to detail – not only when it comes to their cleaning standards but also when applied to every aspect of running your franchise business.
That's why Managing Director, Dan Van Kuyk, and his team have worked hard to provide the systems, training and support structure to ensure you thrive as a franchise owner.
Part of this equation is the provision of their 24/7 call answering service, giving your staff and customers the opportunity to phone you at any hour of the day or night – to be connected with a real life English speaking support staff member.
Imagine what having access to such a facility means for your customer satisfaction and retention rates – and staff management processes? While your competitors go AWOL and are simply unavailable outside office hours – your Betterclean call management system means you can capture and respond to both clients and staff needs.
With half the call team operating from the UK and half from New Zealand (although you'd never know), and with all service charges paid for by Head Office – franchise owners only pay for their calls that are handled, making this a truly cost-effective way to keep customers and your team on-side.
As part of this high quality phone support solution, their partner ensures all calls will be answered using the name of your local business, and you can also let the call team know when you'll be available to take urgent client messages by email and phone when you aren't able to take calls yourself.
The system also means your staff can keep you updated on their availability, any stock and equipment issues as well as keep you up to date on the status of various customer jobs.
24/7 call answering service is just one more example of the level of detail that Dan Van Kuyk has gone to in supporting the success of Betterclean Services franchisees - not just with assistance from day one, but also through the practical on-going support systems that help franchise partners scale their operation.
Find out more about Betterclean Services franchise opportunities by clicking below to request your FREE franchise information pack

Betterclean Services Franchise News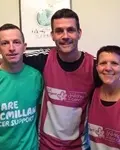 Betterclean – Never a sprint always a marathon!
10th May 2016
Dan van Kuyk, creator of the Betterclean Services franchise model, ran the London Marathon to raise money for charity.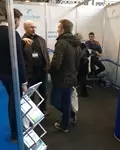 What a Great Showcase for Betterclean Services
3rd May 2016
Betterclean Services have been working hard following up on some fantastic conversions they had at The British & International Franchise...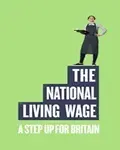 The Betterclean Benefits of a Living Wage
26th April 2016
Betterclean are ahead of the curve when it comes to compliance with the latest workplace and employee legislation.