Bright and Beautiful Franchise
From high seas to housekeeping franchise for Navy mum
12th May 2016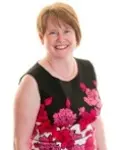 Mum Sue Mark is moving on from a 21 year career in the Royal Navy to embark upon a very different career running her own domestic homecare business, Bright & Beautiful, in Southampton.
Sue, 43, joined the Royal Navy in 1990 and was one of the first women in the UK to undertake the same training as her male colleagues. She went on to reach the rank of Chief Petty Officer and was responsible for maintaining and fixing a wide range of electrical equipment such as the ships radars and command system.
After travelling all over the world with her job, from America, Canada, Japan and Australia to The Falkland Islands and Iceland, Sue left the Navy in 2012 through redundancy and now lives with her husband, son and two rescue cats where she has launched her new housekeeping business.
With the launch of Bright & Beautiful Sue will be keeping the homes of Southampton ship shape with a team of housekeepers delivering ethical, professional and eco-friendly cleaning, tidying and laundry services using only non-toxic and eco-friendly cleaning products and equipment. Sue will also be creating a number of jobs for other women and men who want to have a career but not at the expense of family life.
Sue says:
"A career in the Royal Navy is very possibly the best training I could have had for running a housekeeping business as everything on a ship has to be absolutely in its place and as clean as a whistle! Living with two men in my own family I also know just how much work is involved in keeping a household in order, running smoothly and looking good.

Starting my own Bright & Beautiful business is all about wanting to make a difference and to improve lives – from doing a great job for my clients who value their time, to training my team of housekeepers to be the best in class, to being able to build a business that allows me to enjoy my own work and home life equally. The ethos behind Bright & Beautiful is all about empowering people, so it is great to be able to work with others locally who share this mindset."
Bright & Beautiful is an award-winning business model that was founded by entrepreneur Rachel Ray in 2007. A busy working mum herself, Rachel spotted a gap in the market for a domestic cleaning company that provided full fair employment rights for its team, non-toxic cleaning products and an exceptional housekeeping service for its clients. Since then the business has grown from strength to strength with franchisees around the UK employing carefully vetted professional housekeepers and servicing thousands of clients.
Find out how to start your own Bright & Beautiful franchise by clicking below to request your FREE franchise information pack

Bright and Beautiful Franchise News