Razzamataz Theatre Schools Franchise
Summer of fun with Razzamataz and First Choice Holiday Villages
1st August 2016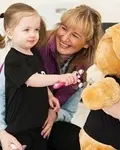 For the tenth year running, Razzamataz is going Europe wide this summer with fun performing arts workshops for children on holiday with First Choice Holiday Villages.
Teams of teachers are heading out to Lanzarote, Turkey, Menorca, Kos, Costa Del Sol, Algarve, Tenerife, Rhodes, Ibiza, Cyprus and Majorca to deliver sessions in dance, drama and singing in the very current trends that Razzamataz are known for.
For the first time ever, due to overwhelming demand, Razzamataz is also offering street dance for teenagers and Razz Tots, classes designed for children aged two and three.
Denise Hutton-Gosney, MD and Founder of Razzamataz, explains:
"Street dance is a big part of our curriculum in the UK and we know how popular it is with a wide age range of children, particularly teens who associate a bit more with this style of dance. Many families have said it is important to keep older children occupied on holiday so taking this exclusively to First Choice Holiday Villages means that we can help inspire them to try something new or join in with something that they already love."
The children out in First Choice Holiday Villages will be taking part in three two-hour sessions of dance, drama and singing ending in a short presentation for their family on the main stage.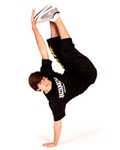 After they complete the course, they all get a free Razzamataz t-shirt and certificate, and for many of them, this will be the first opportunity they have had to try out performing arts and will certainly get a thrill out of performing in front of an audience.
Razz Tots has been available in the UK for almost two years. The class for the pre-school market is designed in line with the Government's Early Years Foundation Stage framework. This creates an enabling environment, which facilitates a secure foundation for the child's development all while they are having fun with their parents/carers.
Denise says:
"These active classes will encourage physical development, explore imaginations and allow your little ones to become confident, capable and self-assured individuals whilst having a great time. Every child is unique therefore our classes are consistently high quality allowing every child to progress at their own rate."
Themes throughout Razz Tots will include all the areas that ignite little one's imagination such as 'jungle adventures' 'under the sea' and 'space travel.' The youngsters are urged to participate as much as possible and the shyest children will be gently encouraged to join in to reach their full potential.
There are more than 40 Razzamataz schools throughout the UK with new schools opening this September in London the South and the North East.
The Dragons' Den backed theatre school franchise offers exceptional part-time training in dance, drama and singing together with exciting opportunities to perform. Classes are for children from age 4 to 18 and allow students to experience a range of performance styles from classic West End musical theatre to funky street dance and pop singing. Many of the schools also offer Razz Tots for youngsters age two and three.
For more information about becoming a Principal of your own Razzamataz click below to request your FREE franchise information pack

Razzamataz Theatre Schools Franchise News