Revive! Franchise
Revive! Recruits Top Industry Expert
14th June 2016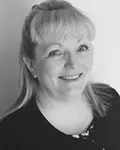 Cathryn Hayes QFP, one of the most respected and influential figures in the franchise industry has joined Revive! UK as franchise director.
The board level post has been created especially for Cathryn, who was previously head of franchising for HSBC bank and more recently head of business support at the bfa.
Revive! leads the way in smart repair and has the UK's largest network of accredited repairers. It has seen significant growth since the business began in 2004 and the appointment comes as Revive! prepares for the next phase of the company's development with recent focus on strengthening the head office team tasked with leading this strategic growth.
Commenting on the appointment Revive! managing director Mark Llewellyn said:
"Terry and I have known Cathryn for many years and have always been impressed by her. There has been a long standing respect for the work that Cathryn has done, in particular heading up franchising at HSBC, together with her recent work at the bfa and as a judge at the franchise awards.
Revive! has been built on setting high standards and striving to be the best. When I saw the opportunity to invite Cathryn to join us, it made sense to create a post for her that reflected her importance within in the industry. She has the perfect skills set to make a huge difference as our first franchise director."
Terry Mullen Operations Director comments further:
"It's a real coup for us! We are delighted to have one of the industry's leading experts as part of the Revive! team. Our business is going through a steep growth curve and I'm really excited about the calibre of people wanting to be part of it."
Said Cathryn:
"When Revive! approached me with this job offer I couldn't have been more delighted! I've obviously been watching the company's journey with great interest and been impressed by the way they do business. I share many of its visions and values and the fact that I have known my fellow directors for a long time makes a big difference.
Taking the step from being an industry advisor to working within a franchise is a big one, but it's great to take on a new challenge and get stuck into a role where I can put my 20 years of industry experience to good use.
Revive! is a company that is going places and I am really excited about being part of the strategic team moving the business forward."
Cathryn was a judge for the prestigious bfa HSBC Franchisor and Franchisee of the Year awards for many years. She contributes regular articles to franchise press and other business media, as well as presenting at bfa seminars, conferences and exhibitions, franchising and business events.
Find out more about the Revive! franchise by clicking below to request your FREE franchise information pack

Revive! Franchise News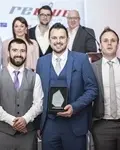 Revive! Annual Conference Celebrates Meteoric Business Growth
24th March 2017
Each year Revive! franchisees from all over the UK meet up for an annual conference.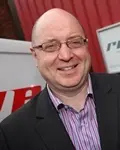 Scuffs and Scrapes Put off Used Car Buyers
12th May 2016
Mark Llewellyn, MD of Revive!, comments on the latest AA–Populus poll which reveals that poor bodywork is the number one reason that puts...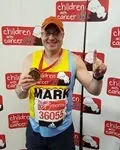 Mark's London Marathon Hat-Trick
5th May 2016
Mark Llewellyn, MD of Revive!, competed in the London Marathon for the third time, raising over £2500 for the charity Children with Cancer...