Womens Fashion Franchises. Explore the wide ranging business types served by womens fashion franchises. From high street retail and fashion boutiques, womens fashion franchises are exciting businesses, and these franchises are proven and profitable.
We showcase some of the leading UK franchises available in the fields of clothing retail, which are of course recession-proof markets, that are constantly moving with trends and fashions, meaning your business is constantly able to profit from products and services that are at the demand of consumers.
Whether it be childrens clothing, womens shoes, wedding attire, tailor-made suits, special sized clothing, or any other form of clothes and shoes service available in a franchise model, you can find the very best opportunities in the womens fashion franchise sector right here!
Latest Womens Fashion Franchise News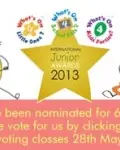 Tatty Bumpkin Have Been Nominated In National Childrens's Awards Scheme
15th May 2013
The nominees for the prestigious What's On 4 2013 Junior Awards were announced on the 18th March 2013 - and Tatty Bumpkin is amongst them!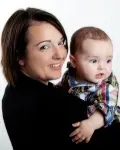 Victoria Casebourne hails The Keepsake Academy launch - A new business from just £495!
7th March 2013
The Keepsake Co are proud to announce the launch of their new business opportunity. They launched The Keepsake Academy early in 2013 aimed...
Latest Womens Fashion Case Studies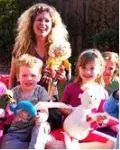 Meet Dai Alford from Tatty Bumpkin Winchmore Hill & Enfield
19th December 2012
Dai Alford tells us about being the owner of Tatty Bumpkin Winchmore Hill & Enfield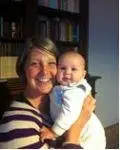 Introducing Marie Naud from Tatty Bumpkin Plymouth
7th December 2012
Marie Naud from Tatty Bumpkin Plymouth tells us how being a Tatty Bumpkin franchisee for almost 4 years has proven to give her the...
Links & Resources
Newsletter