Technology Franchises
Technology Franchises: Explore starting a technology franchise and provide business and domestic clients with cutting edge technology products. Technology franchises include some exciting new franchises but also some firmly established franchise oppportunities. Find a Technology Business Opportunity here, and start your own successful technology franchise.
Latest Technology Franchise News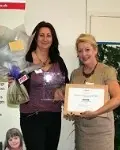 Scottish Language teacher beats others to win Award
8th May 2013
Sandra Kasperak, who teaches La Jolie Ronde French to local children in the Livingstone area, has been crowned La Jolie Ronde Licensee of...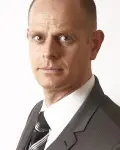 Auditelís New Positions and Promotions
6th May 2013
Chris Allison, Managing Director of Auditel Cost Management, reports that the number of new Affiliates over the past few years has been...
Latest Technology Case Studies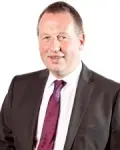 Robin Cockburn, Auditel - "I chose Auditel because the business proposition stacked up"
15th May 2013
West Calder-based Robin Cockburn joined Auditel in March 2009 following a career of 30 years in banking and finance.

Miles and Nina Hosking, Auditel - "Fantastic opportunity, great support!Ē
10th May 2013
Miles and Nina Hosking live in Rickmansworth. Miles spent most of his career with the BBC in a number of senior roles, Nina had been...
Links & Resources
Newsletter
Technology Franchise - Top Pick

Virtual Property World
Virtual Property World Franchise is a very successful web portal estate agency franchise designed to sell clients' businesses and properties
•
View Franchise Profile
•
Add To Franchise List
Technology Franchise Opportunities
my franchise
franchise search
franchise type
Top ten franchise business types:

Explore all franchise types...
franchise category
Top ten franchise categories:

Explore all franchise categories...