Promotional Products Franchises
Promotional products franchises involve many promotional products, merchandising gifts and personally branded products franchises operating in the retail sector. The market place for promotional products and business gifts alone is worth billions of pounds, including products and services such as personalised name badges, corporate branded clothing and digital posters.
Franchise brands in this sector are fast growing, as their national brand helps them stand out from independant retail merchandinsing service providers. Franchisors provide full training and support to their franchisees in their provision of merchandising of promotional products, cards, gifts and personalised products to primarily business clients.
Explore promotional products franchises and request information on franchise opportunities in this category, or click on the franchise brands below to read further information.
Latest Promotional Products Franchise News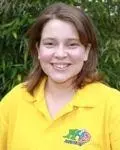 2012 ended on a high note for Bicester MAD Academy tutor
17th May 2013
Bicester music and dance instructor, Sophie Hill, has been honoured for the success of her business at this yearís national MAD Academy...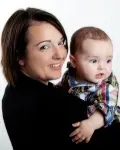 Victoria Casebourne hails The Keepsake Academy launch - A new business from just £495!
7th March 2013
The Keepsake Co are proud to announce the launch of their new business opportunity. They launched The Keepsake Academy early in 2013 aimed...
Latest Promotional Products Case Studies
Emma Hayward, enjoys the exciting business of diddi dance!
5th November 2012
Find out more about Emma Hayward and how diddi dance was the business for her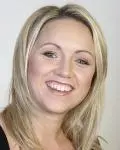 A day in the life of ..... diddi dance Chester
24th October 2012
Tell us about a typical day in the life of a diddi dance franchisee in the EXCITING business of diddi dance!
Links & Resources
Newsletter
Promotional Products Franchise - Top Pick

The Keepsake Co
The Keepsake Co is one of the UKís fastest growing suppliers of hand-crafted Baby Keepsakes
•
View Franchise Profile
•
Add To Franchise List
Promotional Products Franchise Opportunities
my franchise
franchise search
franchise type
Top ten franchise business types:

Explore all franchise types...
franchise category
Top ten franchise categories:

Explore all franchise categories...