Professional franchises are franchise opportunities that offer a service to business customers. Professional franchises include franchise brands from industry sectors such as Print, Recruitment, Consultancy, Coaching, Finance, Accountancy and many more.
Professional franchises are likely to commonly either be Executive franchises or Management franchises. Executive franchises are commonly white collar franchises such as Auditel. These are usually home-based B2B franchises where the experience and skills of the franchisee in previous busines to business roles are vital.
Professional Management franchises are where the franchisee oversees a business to business service. Franchises like TaxAssist Accountants and WPA are examples of these. The franchise is trained and supported by the franchisor in running the business as opposed to the specific skills to deliver the business service itself, the franchisees staff do this.
Explore professional franchises and request information from professional franchisors offering professional excutive and management, business to business franchise services and opportunities
Latest Professional Franchise News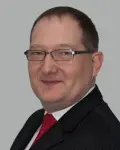 WPA Announces its Franchisee of the Year 2013
7th May 2013
Uel Campbell, from Ballyclare, runs WPA Belfast and South Antrim-based and has been named WPA UK Franchisee of the Year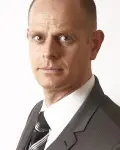 Auditel's New Positions and Promotions
6th May 2013
Chris Allison, Managing Director of Auditel Cost Management, reports that the number of new Affiliates over the past few years has been...
Latest Professional Case Studies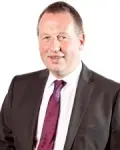 Robin Cockburn, Auditel - "I chose Auditel because the business proposition stacked up"
15th May 2013
West Calder-based Robin Cockburn joined Auditel in March 2009 following a career of 30 years in banking and finance.

Miles and Nina Hosking, Auditel - "Fantastic opportunity, great support!"
10th May 2013
Miles and Nina Hosking live in Rickmansworth. Miles spent most of his career with the BBC in a number of senior roles, Nina had been...
Links & Resources
Newsletter