Product Vender Franchises
Product Vender franchise opportunities available!
Product Vender franchises are no longer only about hot beverages - choices are only limited by your imagination and vision.
Offering franchisees the flexibility to balance their home life around their selected product vender franchise, product vender franchisees will become a brand embassadors ensuring that their product vender franchise is a massive success.
To find out more information, click on one of the product vender franchises below.
Latest Product Vender Case Studies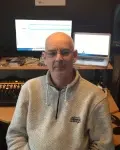 Xenca Introduces Ken Radford from Bristol
9th May 2013
Ken Radford from Bristol explains what he sees in the Xenca opportunity.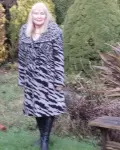 Xenca welcomes Gail Reichter to their Health and Beauty Business Opportunity
25th April 2013
Gail Reichter talks to us about her Xenca business on the south coast in Dorset
Links & Resources
Newsletter
Product Vender Franchise - Top Pick

Xenca
Xenca Business Opportunity - The health and beauty company run by its members for its members
•
View Franchise Profile
•
Add To Franchise List
Product Vender Franchise Opportunities
my franchise
franchise search
franchise type
Top ten franchise business types:

Explore all franchise types...
franchise category
Top ten franchise categories:

Explore all franchise categories...