Performing Arts Franchises
Explore the fantastic range of Performing Arts franchises, offering opportunties to work in a range of activities for all age groups from toddlers and young children to teenager and adult groups.
Performing Arts franchises cover all aspects of the creatives art spectrum. Often opprotutnies in Performing Arts franchises are flexible and part time based and often appeal to the female market offeirng a fantastic opportunity for women to own and run their own business.
As the business expands with many franchise opporutnties in the Performing Arts sector requring a franchisee to expand thier class numbers into multiple areas, this offers a fanatastic management opportunitiy for a franchisee to co-ordinate their network of classes and dance, music or drama sessions.
From toddler dance groups to children and adult drama classes and productions, explore further these fantastic Performing Arts franchise opportunties and Performing Arts business opportunties below.
Latest Performing Arts Franchise News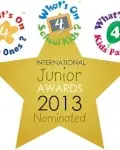 La Jolie Ronde nominated for National Childrenís Award
20th May 2013
The prestigious What's On 4 Junior Awards 2013 have been announced and La Jolie Ronde Languages for Children has been nominated in several...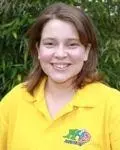 2012 ended on a high note for Bicester MAD Academy tutor
17th May 2013
Bicester music and dance instructor, Sophie Hill, has been honoured for the success of her business at this yearís national MAD Academy...
Latest Performing Arts Case Studies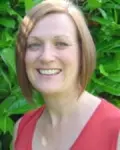 Introducing Karen Morgan from MAD Academy Epsom & Leatherhead
22nd May 2013
Karen Morgan talks to us about starting her MAD Academy business in Epsom & Leatherhead and about how she has been getting on with her...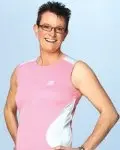 Introducing Karen Murrie from Rosemary Conley Diet & Fitness Club Ayrshire
3rd May 2013
Karen Murrie, Rosemary Conley Ayrshire - "Itís so rewarding to see peopleís lives change for the better after losing weight and becoming...
Links & Resources
Newsletter
Performing Arts Franchise - Top Pick

Just Kids Parties
Just Kids Parties Franchise - the fastest growing childrens franchise in the entertainment sector
•
View Franchise Profile
•
Add To Franchise List
Performing Arts Franchise Opportunities
my franchise
franchise search
franchise type
Top ten franchise business types:

Explore all franchise types...
franchise category
Top ten franchise categories:

Explore all franchise categories...