Parcel Delivery and Collection Franchises are very high demand business services franchise models, although with the increase in personal trading, delivery franchises are increasingly providing home to home services.
The ultimate van franchise, Parcel Delivery and Collection Franchises, courier franchises and parcel delivery services franchises often provide two types of franchise opportunity. The first is a home based courier franchise delivery franchisee - the original 'man in a van franchise' parcel franchise! The second is a territory depot management franchise, where the delivery franchisee runs an office based service ensuring sales are running effectively and supplying parcels for the van-based franchisees to provide their own service.
Parcel Delivery and Collection Franchises, while competitive, are very profitable and, in an industry where the quality of service if so important, the nature of franchisee owner-managers at most stages of a parcel delivery franchise and courier franchise business, means that the extra care and quality of service is provided, that employees may not provide.
Explore Parcel Delivery and Collection Franchises below, such as Interlink Express here, and soon you could be running your own successul parcel collection and delivery franchise business.
Latest Parcel Delivery and Collection Franchise News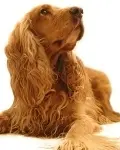 Trophy Pet Foods Are Launching Holistic Premium Mature
8th May 2013
Trophy Pet Foods are proud to announce that they are launching a brand new food to their Holistic Premium dog food range.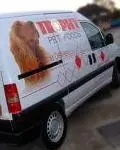 Trophy Pet Foods Franchisee Focus
27th March 2013
Trophy Pet Foods would like to welcome new franchisees that have joined Trophy in recent months or are joining Trophy over the next few...
Latest Parcel Delivery and Collection Case Studies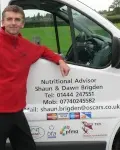 Shaun and Dawn Brigden - Time Flies When You Are Having Fun
9th May 2013
One year into their OSCAR business, Shaun and Dawn Brigden, from Burgess Hill, take a moment to reflect on the decision that changed their...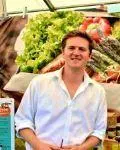 Charlie Bush throws in the trowel for a business on a plate
24th January 2013
Charlie Bush tried to start his own organic veg box delivery business, not realising that he had set himself a relentless and unforgiving...
Links & Resources
Newsletter