Mobile food franchises are some of the most exciting and innovative van based franchises around. Traditional franchise markets and food services brands combine with unique franchisor business methods to create and develop some outstanding franchise opportunities.
Also, there are different franchise models that break from these traditional images, such as mobile food delivery franchises, like Riverford Organic Vegetables.
Fish and Chips, coffee franchises, pasty franchises, sandwiches, chinese, italian and american food brands all packaged into a mobile food serving counter, enabling popular products to become that much more accessible to main markets, but also to target new ones. For business workers, the opportunity to grab an alternative lunch thanks to mobile food vans visiting office centres and industrial estates is redefining convenience foods!
Franchises in this sector are among the lower end of the franchise cost spectrum, as business models remain fairly simple. The innovation in the development of the brand and products make established franchises in this sector well recognised and popular. Select franchises below and request further information.
Latest Mobile Food Franchise News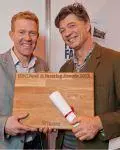 Riverford Founder Guy Watson named BBC Farmer of the Year
21st December 2012
Guy Watson, founder of Riverford, the UKís leading organic food delivery franchise has been named Farmer of the Year at the BBCís Food and...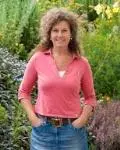 WAY TO GROW! - Riverford Organic sales up as supermarket sales fall
26th October 2012
Riverford Organic, the UKís leading organic food delivery franchise has seen pre-tax profits more than double in the year to April
Latest Mobile Food Case Studies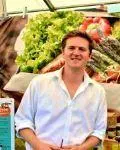 Charlie Bush throws in the trowel for a business on a plate
24th January 2013
Charlie Bush tried to start his own organic veg box delivery business, not realising that he had set himself a relentless and unforgiving...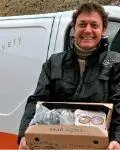 Paul Jardine, a Riverford case study - 'Itís all about the Mooli'
21st December 2012
Paul Jardine talks about why he invested in Riverford, why itís not all about the money, and why he wants to be known as North Londonís...
Links & Resources
Newsletter