Magazine advertising Franchise - Magazine advertising franchises are one of the fastest growing sectors in franchising, involving some of the UK's fastest growing franchises. Often working in parallel with websites too, magazine advertising franchises often target certain markets, such as parents of schoolchildren, through marketing through schools for example, or through simple free door-to-door community magazines distribution ensuring local businesses are present to local households.
Magazine advertising and newspapers bring people and businesses together, community magazine franchises have developed an effective and simple strategy to create a magazine franchise opportunity with great potential and also flexibility. Magazine advertising franchises can usually be found when performing localised searches on Internet Search Engines too, and therefore quickly grow as a result of the power of having a rich network of sister-sites for variuous local communities, linking together to form a powerful brand.
An excellent concept for franchising, and one that has been quickly recognised in recent years. Magazine advertising franchises are often flexible home-based businesses that can be a part-time franchise opportunity, or can be built up and further franchise locations taken up, offering a franchise model that could suit many people.
Explore the UK's leading Magazine advertising franchises below, and request information from Magazine advertising franchisors to find out more about starting your own local magazine business with a Magazine advertising franchise.
Latest Magazine Advertising Franchise News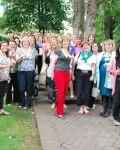 Childcare Cost Report Highlights Benefits Of Having A Home-Based Business
12th March 2013
By running a home-based Raring2go! business parents can sidestep the cost, inconvenience and heartache of arranging childcare, and take...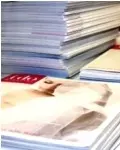 They Liked it so much they bought the company
4th January 2012
I Do Magazine are delighted to welcome Danielle and Mike Clark as the latest edition to the I Do Magazine family.
Latest Magazine Advertising Case Studies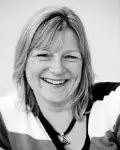 Meet Claire Healey from Raring2Go! St Albans and Harpenden
20th February 2013
Claire Healey in St Albans and Harpenden has been a Raring2Go! editor since 2009 and has produced 22 editions.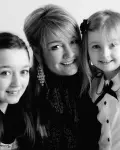 Meet Angela who is the editor of Raring2go! in Chorley & Leyland
13th February 2013
Angela in Chorley & Leyland is just completing her 6th Edition of Raring2go! and we asked her to let us know how she's getting on...
Links & Resources
Newsletter