ICT franchises involve the fast growing development of the Internet, and utilising the internet for sales, promotion and in the provision of internet services, such as website design and website development, for business clients.
Information Communications Technology franchises such as Internet franchises, web design franchises and other information communications technology business opportunities are also often amongst the lowest cost business models in franchising.
Franchise opportunities in ICT franchises are very much technology driven, with a specific product or service that the ICT franchisee will often be responsible for delivering to clients. Sales skills will often be more essential than technical skills which are often provided through franchisors services and support, although full training and support are provided in all aspects of these ICT franchise opportunities.
Explore leading IT franchise opportunities in this sector here and select the franchises on the right to request information or read more.
Latest ICT Franchise News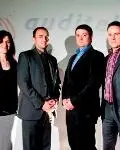 An Auditel team in Leeds is nominated as a finalist for the SME: Most Trusted Consultancy Award
20th May 2013
David Powell from an Auditel office in Leeds, has been nominated in the prestigious Energy Live Consultancy Awards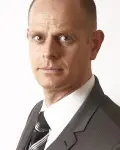 Auditel's New Positions and Promotions
6th May 2013
Chris Allison, Managing Director of Auditel Cost Management, reports that the number of new Affiliates over the past few years has been...
Latest ICT Case Studies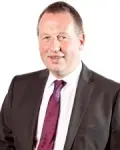 Robin Cockburn, Auditel - "I chose Auditel because the business proposition stacked up"
15th May 2013
West Calder-based Robin Cockburn joined Auditel in March 2009 following a career of 30 years in banking and finance.

Miles and Nina Hosking, Auditel - "Fantastic opportunity, great support!"
10th May 2013
Miles and Nina Hosking live in Rickmansworth. Miles spent most of his career with the BBC in a number of senior roles, Nina had been...
Links & Resources
Newsletter