Gifts and Cards franchises and Gifts and Card Business Opportunities represent an array of franchise opportunities in the sector of supplying card and gift products, usually through arrangement with retail partners. These franchises are often home-based businesses, requiring space to hold stock and small office space from which to work.
The flexible nature of gifts and cards businesses, with products in place and being sold by retail partners, or from mobile van-based units, means franchise opportunities, are ideal flexible businesses suitable especially for women looking for a flexible part-time franchise business opportunity as an alternative to conventional employment.
Gifts and Cards franchise businesses do offer profitable full-time focussed opportunities too, and franchisors, out of preference would ideally have a network of franchisees maximising the sale and distribution of the products, for the mutual benefit of all involved.
Gifts and cards franchise models are usually relatively low investments, with the franchisee purchasing stock from the franchisor and profits from the sale of gifts and cards being split between the retailer, franchisor and franchisee. See gift and card franchises and gift and card business opportunities below and request FREE further information on these exciting card business opportunities.
Latest Gifts and Cards Franchise News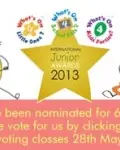 Tatty Bumpkin Have Been Nominated In National Childrens's Awards Scheme
15th May 2013
The nominees for the prestigious What's On 4 2013 Junior Awards were announced on the 18th March 2013 - and Tatty Bumpkin is amongst them!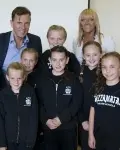 Razzamataz launches new scheme to meet Duncan Bannatyne!
22nd April 2013
Razzamataz has just announced that it is to launch a new Growth Incentive Scheme, with one of the incentives being to meet with business...
Latest Gifts and Cards Case Studies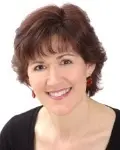 Introducing Lisa Roberts From Razzamataz Rickmansworth
27th December 2012
Lisa Roberts is a full-time mum of two and opened Razzamataz Rickmansworth with multiple 'Razz Minis' classes for the 4-5 year age group at...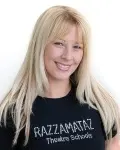 Meet Jodie Horton-Stanley From Razzamataz Bristol North
20th December 2012
Jodie Horton-Stanley opened full on day one in September 2010 and has managed to combine the business with bringing up her young daughter.
Links & Resources
Newsletter