Floristry Franchises
Floristry franchises cover a range of business opportunities where flowers are the key focus and sometimes a leading product to sell to customers. Ranging from Venue styling to event decorations and hosting, Floristry franchises offer a fantastic business opportunity in an ever in demand market.
Floristry franchises often require the franchisee to be mobile and often on the road, with a high demand in the event venue styling and events decoration market where Flowers are of key importance. Floristry franchises are often very popular within the female market, with such Floristry franchises operating in this sector include I-Do Magazine and Event Decor8.
Find out below more on some of the fantastic business opportunities available with Floristry franchises.
Latest Floristry Franchise News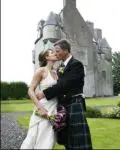 New franchise in Edinburgh for 'Add a Little Sparkle' Venue Stylists
20th February 2012
'Add a little Sparkle' - the Wedding & Event Venue Stylists have announced the launch of a new Franchise in Scotland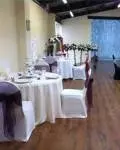 'Add a little Sparkle' - opens new Wedding Styling Showroom in Liverpool!
17th February 2012
Karla Pritchard who operates 'Add a little Sparkle' in the Merseyside Area has just opened a new Weddings & Events showroom in Liverpool.
Latest Floristry Case Studies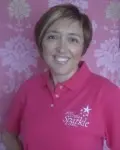 "It is a great feeling to be a part of someone's special day & to be able to help transform dreams into reality". - Lisa - Herts and Beds
20th February 2012
Lisa Thompson turned her skills for event planning into successful business with Add a little Sparkle Franchise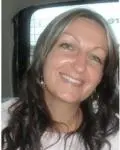 "I have always wanted to start my own Wedding Venue Styling Business" - Karla - Liverpool
23rd December 2010
Karla Pritchard from Liverpool has always dreamed of starting her own home based Wedding Venue Styling business, and now her dreams have...
Links & Resources
Newsletter
Floristry Franchise - Top Pick

Add A Little Sparkle Franchise - Venue Stylists
Add a Little Sparkle, Wedding Venue Stylists - The UK newest and fastest growing Wedding Business Franchise
•
View Franchise Profile
•
Add To Franchise List
Floristry Franchise Opportunities
my franchise
franchise search
franchise type
Top ten franchise business types:

Explore all franchise types...
franchise category
Top ten franchise categories:

Explore all franchise categories...