Financial services Franchises are increasingly popular business models in the UK franchise industry. Increasing numbers of financial services companies are offering financial services franchise opportunities, providing financial services options to business and domestic customers.
Opportunities listed under financial services franchises are also white collar license opportunities rather than franchise business models, such as 'MAP Finances'. License Opportunities provide training and support, but dont have the depth of commitments and long-term relationship ties that a franchise has. The start up costs in license opportunities are therefore significantly lower than in a franchise, usually.
The financial services franchise opportunities and business opportunities in finance, often work where the franchisee, or licensee, offers a range of financial products or white collar services to clients, and earns fees and commision based on sales. The financial services franchisor or licensor, has put in place various products and services, and established a brand name and has gone through the various procedures required by the Financial Services Authority, enabling the franchisee or licensee to benefit from the systems and set-up of the license, similar to the benefits in franchise opportunities.
Explore white collar financing services franchises, and financial services license and business opportunities below, request information on leading white collar opportunities such as MAP Finances, WPA, TaxAssist Accountants, The Financial Management Centre, The Business Partnership and more.
Latest Financial Services Franchise News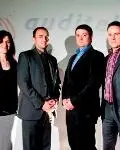 An Auditel team in Leeds is nominated as a finalist for the SME: Most Trusted Consultancy Award
20th May 2013
David Powell from an Auditel office in Leeds, has been nominated in the prestigious Energy Live Consultancy Awards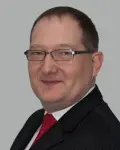 WPA Announces its Franchisee of the Year 2013
7th May 2013
Uel Campbell, from Ballyclare, runs WPA Belfast and South Antrim-based and has been named WPA UK Franchisee of the Year
Latest Financial Services Case Studies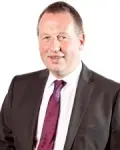 Robin Cockburn, Auditel - "I chose Auditel because the business proposition stacked up"
15th May 2013
West Calder-based Robin Cockburn joined Auditel in March 2009 following a career of 30 years in banking and finance.

Miles and Nina Hosking, Auditel - "Fantastic opportunity, great support!"
10th May 2013
Miles and Nina Hosking live in Rickmansworth. Miles spent most of his career with the BBC in a number of senior roles, Nina had been...
Links & Resources
Newsletter