Explore Consulting Franchises available in the UK that are seeking to enhance their UK female franchise networks, and business consulting business opportunities. Consultancy franchises include some large international franchise brands, that although not household names, are recognised and respected in the business world.
Consulting in franchising includes fields such as cost management consulting, business consulting, sales consulting while other similar franchise consulting opportunities also include executive consulting, business training consulting and individual staff consulting.
A consulting franchise could be for you if you are looking for a franchise that provides an intellectual challenge, utilises your management skills and experience and enables you to generate an income equal or better than what you may have been used to in an employed professional role.
Consulting franchise opportunities are often home based models where franchisees can work as part of a network of consultants, sharing experience skills and resources yet running their own consulting franchise. Explore and request further information from leading UK consulting franchise opportunities below.
Latest Consulting Franchise News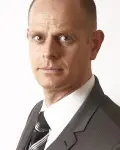 Auditel's New Positions and Promotions
6th May 2013
Chris Allison, Managing Director of Auditel Cost Management, reports that the number of new Affiliates over the past few years has been...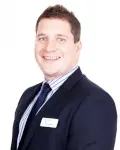 The Expense Reduction Analysts Academy Rewards
1st May 2013
Expense Reduction Analysts' Training Academy launched just two years ago and provides fast-track returns for new ERA partners
Latest Consulting Case Studies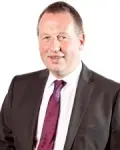 Robin Cockburn, Auditel - "I chose Auditel because the business proposition stacked up"
15th May 2013
West Calder-based Robin Cockburn joined Auditel in March 2009 following a career of 30 years in banking and finance.

Miles and Nina Hosking, Auditel - "Fantastic opportunity, great support!"
10th May 2013
Miles and Nina Hosking live in Rickmansworth. Miles spent most of his career with the BBC in a number of senior roles, Nina had been...
Links & Resources
Newsletter