Computer Support franchises and Computing Support business opportunities offer a wide range of services to both businesses and domestic customers, primarily aimed at removing worries and concerns about computers and anything that communicates with, runs on, or connects to them.
Computer Support franchises provide excellent training and support to franchisees, to enable them to deliver a professional service to their clients, and ensure that the franchise name and reputation is strong and respected. Some of the services offered by computer Support franchises and Computing Support business opportunities usually involve flexible home or office visits, and so Computer Support franchises benefit from branded vehicles, uniforms and other branding that makes a franchise brand so effective.
Computing Support business opportunities and Computer Support franchises may offer services such as:
Troubleshooting And Repairs,
Virus Detection, Removal and Protection,
Preventative Maintenance,
Data Recovery and Backup,
Broadband Installation,
Hardware Recommendation and Supply
Anything from a cable to an entire office infrastructure,
New PC Set-up,
Network installation and maintenance,
Software Supply, Installation and Set-up
Upgrades and System Specification Assistance,
Installation & Maintenance,
Web Design Help, Advice and Training,
Consultancy
VoIP - Internet phone calls.
So, with so many services, there is a massive market for clients who require and would use the services of Computer Support Franchises. So explore Computer Support franchises and Computing Business Opportunities below:
Latest Computer Support Franchise News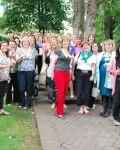 Childcare Cost Report Highlights Benefits Of Having A Home-Based Business
12th March 2013
By running a home-based Raring2go! business parents can sidestep the cost, inconvenience and heartache of arranging childcare, and take...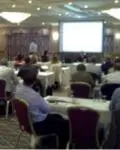 Spoton.net Annual Conference 2012
26th October 2012
The Spoton.net annual conference took place last week and once again it proved to be an extremely useful event for both franchisees and...
Latest Computer Support Case Studies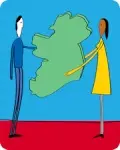 Derek Smith has been a Master Franchise Partner for Pitman Training in Southern Ireland since 2002
28th March 2013
Derek Smith explains what it is, he feels, that makes a Pitman Training Franchise so attractive to so many people.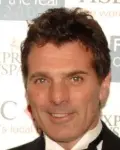 Introducing Keith and Shilpa Wymer from Pitman Training
15th March 2013
Keith & Shilpa Wymer own Pitman Training Centres in locations in both the North and South of the UK.
Links & Resources
Newsletter