If you are already an experienced bookkeeper, have a little expereience, or would like to become a bookkeeper, franchising holds the answers for you to build a successful profitable in a high demand, and recession proof field.
Bookkeeping franchises provide full training and support, and some offer different packages of training, depending on your current experience levels, to enable you to run your business competently from day one.
There are many benefits to running a bookkeeping business franchise, compared against working as an individual, such as the collective strength of a national brand, the shared experience and expertise of a network of bookkeeping franchisees, the experience of the franchisor in having developed sales and marketing systems and tools to help you secure clients, plus time-saving administrative functions that may be carried out by the franchisor to enable you to build a larger client base.
There are many more benefits to starting a bookkeeping franchise business too, but explore what the bookkeeper franchises below have to offer, and see for yourselves the success they have had with their bookkeeping franchise networks.
Certain opportunities may offer a license, and as such be more of a bookkeeping business opportunity rather than a full franchise model, enabling an existing bookkeeping practice to adopt a brand identity, without the need to start from scratch.
Explore bookkeeping franchises below...
Latest Bookkeeping Franchise News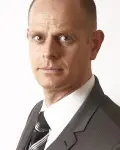 Auditel's New Positions and Promotions
6th May 2013
Chris Allison, Managing Director of Auditel Cost Management, reports that the number of new Affiliates over the past few years has been...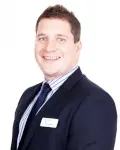 The Expense Reduction Analysts Academy Rewards
1st May 2013
Expense Reduction Analysts' Training Academy launched just two years ago and provides fast-track returns for new ERA partners
Latest Bookkeeping Case Studies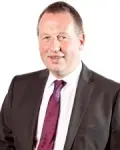 Robin Cockburn, Auditel - "I chose Auditel because the business proposition stacked up"
15th May 2013
West Calder-based Robin Cockburn joined Auditel in March 2009 following a career of 30 years in banking and finance.

Miles and Nina Hosking, Auditel - "Fantastic opportunity, great support!"
10th May 2013
Miles and Nina Hosking live in Rickmansworth. Miles spent most of his career with the BBC in a number of senior roles, Nina had been...
Links & Resources
Newsletter