Business License Opportunities listed in this category from www.FemaleFranchise.co.uk offer an array of non-franchise license opportunities, ranging from party planning, to direct selling opportunities. With a license opportunity, you tend to receive less training and ongoing support, using your own branding, rather than that of licensor.
The intellectual property you are investing in a license opportunity, is usually based around unique products or services, that can only be sold by operators working under such a license arrangement. The products themselves may well be prestige, international brand names, and some of the largest business opportunities include licenses like Avon, Virgin and Ann Summers. License opportunities are usually extremely flexible, low-investment and can be operated to a level determined by the licensee.
Explore licence opportunities now, by requesting FREE Information Packs on the licence opportunity options that interest you.
Latest Business License Opportunities Franchise News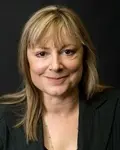 WPA Healthcare Partner of the Year
23rd February 2017

New Adult Craft Experiences Launch Across The UK
21st February 2017

Latest Business License Opportunities Case Studies
Links & Resources
Newsletter
February Survey
What is the main barrier stopping you starting your own business?