Care and Nursing Franchises and Business Opportunities. Care and Nursing franchises and business opportunities in the UK involve recruiting and managing care staff who visit people in need of care services in their home and provide nursing care as may be required.
The market for Care and Nursing Franchises, especially in-home care services, due to the aging UK population is growing annually. Greater home ownership in elderly people wishing to retain independance rather than stay in a care home, and an increasing level of financial independance in the same demographic population also enhance this opportunity. This means the Care and Nursing Franchise market is justly popular and Nursing franchise opportunities are an excellent long-term growth investment opportunity.
Latest Care and Nursing Franchise News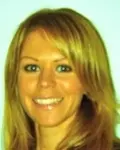 Why NLP4Kids makes money AND makes a diffference
14th February 2014
Gemma Bailey talks to us about NLP4Kids and why it makes a difference to young people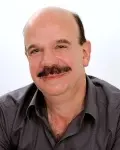 All's fair in Nursery Care with Nature Trails
4th December 2013
Nature Trails inclusion of 'Good Faith' clause in Franchise Agreement believed to be a UK First.
Latest Care and Nursing Case Studies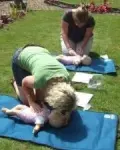 Introducing Jaime Welsh from Bumps and Bashes
28th February 2014
Jaime Welsh launched Bumps & Bashes Stockport, Cheshire in November 2012
Introducing Amanda Smith from Talking Tots in Chelmsford and Maldon
5th February 2014
A day in the life of Amanda Smith, a Talking Tots business owner in Chelmsford and Maldon
Links & Resources
Newsletter