Kids Sports Franchises and Business Opportunities on FemaleFranchise.co.uk showcase the leading UK franchises dedicated to childrens sports and activities, such as kids sports coaching and skills development businesses.
Latest Kids Sports Franchise News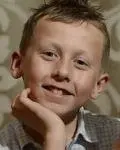 Stardom beckons with International Razzamataz Children's Theatre Schools
28th February 2014
Razzamataz Theatre Schools is looking for international partners to take the organisation global.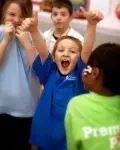 From 'Special Measures' to 'Outstanding' - Head Teacher praises Premier Sport
25th February 2014
A school in Newcastle Upon Tyne which was placed into 'special measures' five years ago has turned a corner after being judged...
Latest Kids Sports Case Studies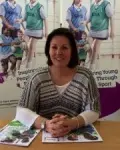 Introducing Louise Elstone from Premier Sport who will be operating in the Maidenhead territory
18th February 2014
Louse Elstone is the second of these franchisees from the latest cohort to join Premier Sport in January 2014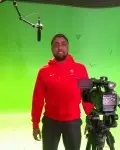 Former IT Professional becomes a PTC Sports business owner in Oldham
27th January 2014
Former IT Professional Basith Ali has embarked on a new career with PTC Sports to give children in Oldham a sporting chance.
Links & Resources
Newsletter