Food Delivery franchises are some of the most exciting and innovative van based franchises around. Traditional franchise markets and food services brands combine with unique franchisor business methods to create and develop some outstanding franchise opportunities.
Also, there are different franchise models that break from these traditional images, such as mobile food kiosk and delivery franchises, like Riverford Organic Vegetables.
Fish and Chips, coffee franchises, pasty franchises, sandwiches, chinese, italian and american food brands all packaged into a food kiosk serving counter, enabling popular products to become that much more accessible to main markets, but also to target new ones. For business workers, the opportunity to grab an alternative lunch thanks to food kiosk vans visiting office centres and industrial estates is redefining convenience foods!
Franchises in this sector are among the lower end of the franchise cost spectrum, as business models remain fairly simple. The innovation in the development of the brand and products make established franchises in this sector well recognised and popular. Select franchises below and request further information.
Latest Food Delivery Franchise News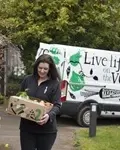 New Year, New Career Living Life On The Veg
6th January 2017

Riverford's quiet revolution – the decision to ditch discounts
5th December 2016

Latest Food Delivery Case Studies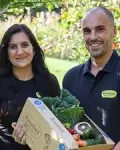 A successful relocation for Matthew & Sabrina Carter
25th October 2016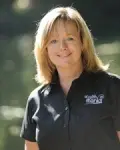 Introducing With Thanks franchisee Marie Johnstone from Staines
6th October 2016

Newsletter
February Survey
What is the main barrier stopping you starting your own business?