MAD Academy Franchise
ANNETTE and SARAH join the MAD Academy Team
25th July 2012
MAD Academy welcomes two new Franchisees this summer to join our ever growing team of dedicated professionals. Annette Joyce and Sarah Maskell will be bringing MAD Academy's funky, physical and fun-packed music and dance classes to babies, toddlers and preschool children in the Woking and Basingstoke areas from September 2012.
Annette has had a passion for music and dance since an early age. She has worked for the past 12 years in secondary schools as a fully qualified music and performing arts teacher and so she has devoted much of her career to teaching children aged 9 – 18, performing in large scal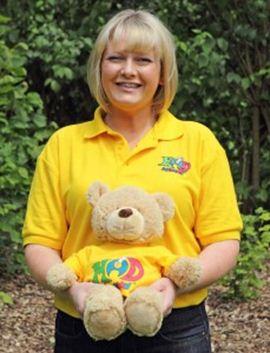 e music concerts and directing whole school musicals. Annette plays the piano, cello and bass guitar as well so don't be too surprised if these instruments make an appearance in her MAD classes! She is delighted that she will soon be sharing her love of music and dance as well as her energy and enthusiasm for all things MAD with the children (and parents) of Woking, Byfleet and Addlestone.
As a start, Annette will be holding FREE taster sessions on the following days and locations:
Wednesday 15th August – St Mary's Church
Friday 17th August – Sea Cadet Centre
Monday 20th August – Cornerstone Centre
Tuesday 21st August – Addlestone Community Centre
Sarah has been dancing, performing and teaching all her life. She has many exams in ISTD, Modern and Tap as well as RAD Ballet and she is a qualified aerobics teacher having gained her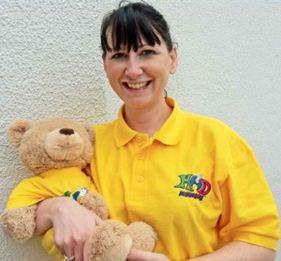 Grade 7 Singing in Trinity. She has taught at many places including Bradfield College, Norland Nursery, St Georges in Ascot, Geoffrey Fields School and Woodley Junior School. She ran a dance and drama school in Maidenhead for eight years before joining MAD Academy and she is now very excited to be part of the team! She can't wait to bring a little MADness to the children and parents of Basingstoke, Overton, Hatch Warren, Tadley.
Sarah will be holding the following FREE taster sessions in the area:
Monday 10th September – Popley Fields
Tuesday 11th September – St Mary's Church Hall, Overton
Wednesday 12th September – Hatch Warren Community Centre
Friday 14th September – Tadley
To find out more about a MAD Academy Business
simply complete the form below

MAD Academy Franchise Case Studies